Article by Paul Merrill courtesy of CEO Magazine.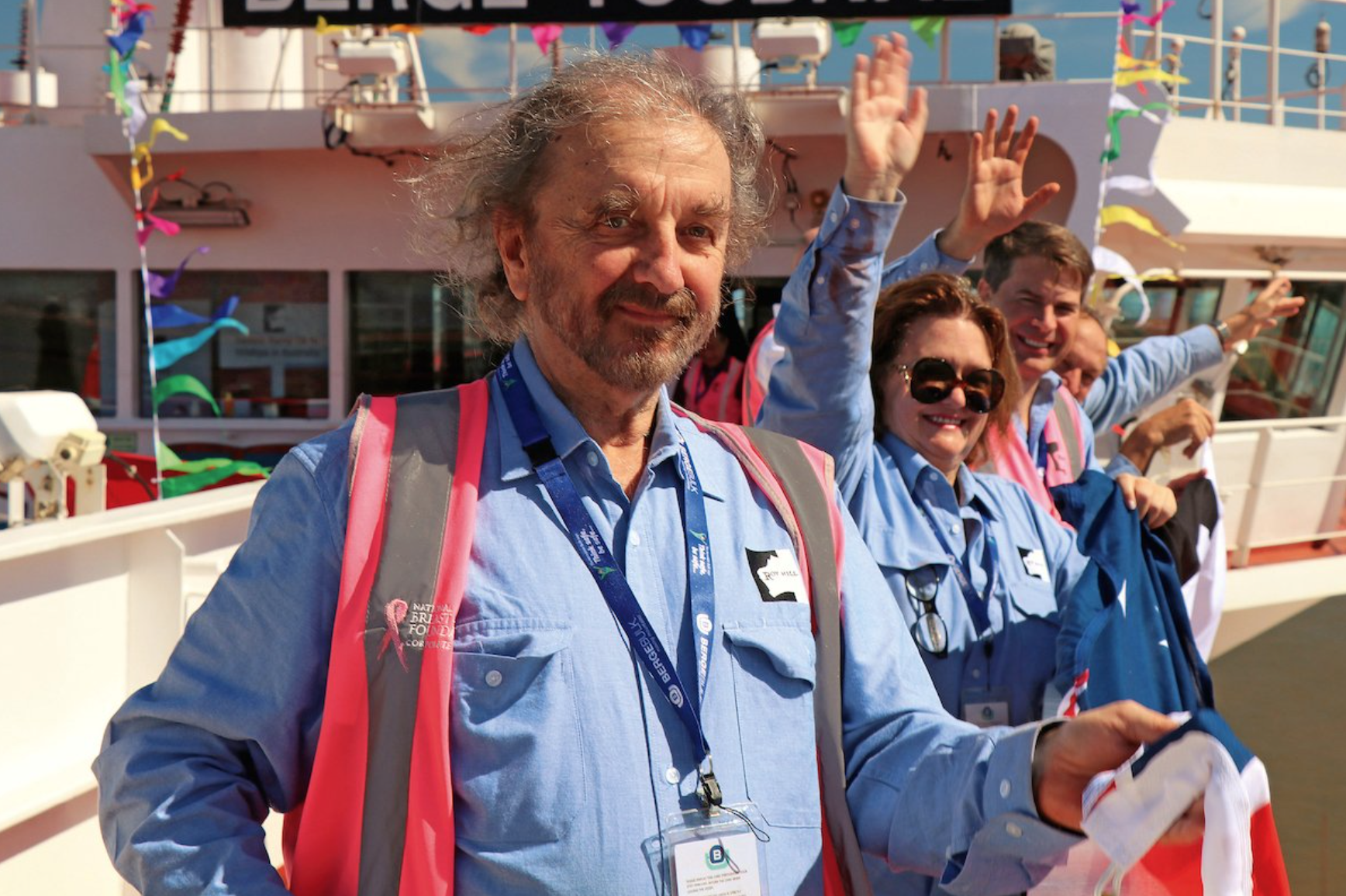 Tad Watroba describes himself as 'the most fortunate mining engineer there is'. After more than 45 years in the business, his drive and passion are as fierce today as when he began his first job down a mine after graduating in 1973 from Krakow's AGH University of Science and Technology, then known as the University of Mining and Metallurgy.
As Executive Director of Hancock Prospecting, he has overseen all the mining operations for Gina Rinehart, the company's Executive Chair and Australia's richest citizen, for over 20 years. "It's been a very successful and fabulous journey that I've been lucky to participate in," he tells The CEO Magazine.
"If I was to be born again, I'd wish for a very similar journey." Tad worked in a couple of underground Polish mines before emigrating to Australia to work for Bechtel Asia–Pacific in Melbourne as a senior engineer.
Then, while consulting on gold mine finance in Perth in 1991, he answered a job advertisement for a project engineer at Hancock. Soon, he was looking after the company's interests at the Woodie Woodie manganese mine and pursuing manganese and chromium exploration in Thailand.
"As a mining engineer, the opportunity to be involved from the initial exploration, through various studies, approval processes, permits, financing and eventually building new mines was an unbelievable opportunity, so I grabbed it with both hands."
His rise through the company was swift, overseeing a succession of successful projects and becoming Executive Director of Roy Hill, Hancock's A$13.6 billion iron ore operation – the biggest in Australia – which produces 55 million tonnes a year.
"One of the absolute highlights of my career was the successful negotiations with Roy Hill partners to form a new, independent iron ore company with its own rail and port facilities, with us holding a 70 per cent equity. It elevated us to the next, higher level," Tad says.
The Roy Hill tenements were applied for a year after the death of the company's Founder, Lang Hancock. It wasn't in the best financial shape, but his daughter Gina quickly turned things around, not least by realising the potential for sales to China.
If I was to be born again, I'd wish for a very similar journey.
"Obviously, we were lucky when Mrs Rinehart took over as Chair after her father's passing as her focus and determination to grow the business was not only compelling but contagious," Tad explains. "She made us believe that what was seemingly impossible was definitely possible. And we did it together."
The two have a close working relationship that has endured for decades. Part of the secret is a shared determination to get things done. "What I love about my job is the lack of bureaucracy," Tad shares.
"There's just a small executive team pulling the cart together in one direction. There are no time-consuming committees so decisions are made quickly. "And we're not a listed company owned by unnamed funds and thousands of individuals, often overseas. We have a dedicated leader and a flat management structure so all employees can talk to top management, which they really appreciate."
One of Tad's proudest moments was the signing of a joint venture with Rio Tinto to develop the Hope Downs tenements. "There are certain moments that are unforgettable. That agreement changed Hancock from an exploration company into a multimillion-tonnes-per-annum iron ore mining company."
The deep relationships Tad has built throughout the global minerals industry are legendary, but it's not something he takes for granted. "We're an export-oriented business, so our associations with customers are paramount," he says.
"We see them more as partners and can always have honest conversations. Unfortunately, in this COVID world, personal meetings and dinners aren't possible, so we need to work harder on them using video conferencing to make sure they're just as strong."
His main focus during the next year or so will be finding ways to make sure the iron ore business continues to grow, while continuing exploration for copper and other strategic minerals like lithium and other battery minerals. His determination to continue the fabulous journey never lets up.
"I just love being part of a company that provides well for its staff and contributes so significantly to our country."