24 March 2016
Craig Zonca
ABC Rural
The Federal Government has chosen Cairns to host the administration of its $5 billion loans scheme for developing northern Australia.
AUDIO: Senator Matt Canavan explains why Cairns was chosen to host the North Australia Infrastructure Facility(ABC Rural)
"This is all about regional development and it's great that we're bringing the kind of expertise and skills to a place like Cairns," said Minister for Northern Australia Matt Canavan.
There were applications from multiple cities to host the North Australia Infrastructure Facility (NAIF) office, but Senator Canavan said Cairns's connectivity to Asian markets and domestic capitals was a key consideration.
"Our facility is going to be very much focused on attracting private investment from here, but also from overseas," he said.
Legislation to establish the NAIF was introduced to Federal Parliament last week.
Senator Canavan's aim is to see loans being rolled out from July 1 to assist with funding for infrastructure projects valued at more than $50 million.
"We are already assessing a pipeline of projects. There's been around $20 billion of projects identified but it's only a $5 billion fund," he said.
The Cairns office is likely to have 10 staff, with the NAIF to be structured as part of the Government's Export Finance and Insurance Corporation.
NT not too concerned at missing out
Northern Territory Chief Minister Adam Giles said his Government was not too concerned about the decision to locate the office in Cairns.
"Darwin might have missed out on the facility as the base for the facilitation of the loans, but it hasn't missed out at all — in fact Darwin is the capital of northern Australia," he said.
"It's the place that has the office of northern Australia which is part of the northern Australia policy.
"You can have a bureaucracy to process claims, but what I want to see is money coming to the Territory so we can build things such as a railway from Tennant Creek to Mt Isa, gas pipelines, and invest in agriculture and horticulture projects.
"We want the money here for the investment, not just the bureaucracy to process the loans."
Queensland welcomes Cairns choice
Queensland Treasurer Curtis Pitt has described the choice of Cairns as "good news" for the state.
"Queensland's lobbying efforts have paid off. But now we must see real action on the legislation that makes the idea a reality," he said.
Mr Pitt said passing the NAIF legislation needed to be a priority for the Turnbull Government before any potential double dissolution election.
"Queensland wants to see NAIF up and running. We should not have to wait more than 100 days before we know the fate of the NAIF Bill," he said.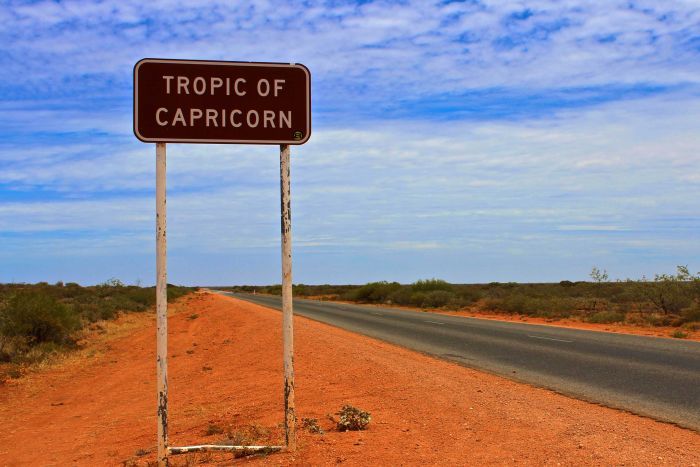 PHOTO: Loans from the $5 billion dollar North Australia Infrastructure Facility will go to projects north of the Tropic of Capricorn.
Courtesy of ABC Rural