19 August 2015
Andy Hoffman
Australian Financial Review
The iron-ore business is so lousy that one Canadian mining company is shelving its biggest project and starting a new venture: selling Australian eggs to China.
The abrupt shift at Century Iron Mines was prompted by a global iron-ore surplus that sent prices plunging 68 per cent in four years. Chief executive officer Sandy Chim does not expect a recovery until 2018, so he's taken a cue from Australian mining billionaires Gina Rinehart and Andrew Forrest, who are expanding into food production as demand rises across Asia.
"Australia is going from mining to dining," Chim said by phone from Toronto, where the company created a unit called Century Food. The plan is to distribute eggs produced by Sunny Queen, a chicken-farmer cooperative in Queensland, to consumers in Hong Kong and Macau.
With the backing of Wuhan Iron & Steel and China Minmetals, the government-owned companies that own 30 per cent of Century Iron Mines, Chim is investing $C2 million ($2.04 million) in the egg venture. He's drawing on capital originally intended for Century's flagship Joyce Lake mine project straddling the Canadian provinces of Quebec, and Newfoundland and Labrador.
As recently as November, after tests indicated 24.3 million tonnes of reserves, Century was expecting to spend $C250 million on development and start production in 2017. But iron ore went from bad to worse as producers like Rio Tinto, Vale and BHP Billiton expanded output from lower-cost mines. At the same time, demand slowed from steelmakers in China, who use about 70 per cent of output.
Iron ore that touched a record $US191.70 ($261.17) a ton in February 2011 fetched $US56.31 on August 12, below the cost of production at some older mines. Joyce Lake needed $US58.25 to break even.
Canadian projects are more expensive than the mega mines in Australia. Iron Ore Co of Canada and Rio Tinto are probably losing money on their Labrador City operations, according to an April report by Alex Terentiew, a Raymond James analyst in Toronto.
Iron Ore Co is "taking every step possible" to reduce costs at the mine, Rio CEO Sam Walsh told analysts August 6. While the operations remain cash-flow positive, the mine could be shut if that changes, analysts at JPMorgan Chase and UBS Group AG said in notes to clients on August 6.
With Century focused exclusively on developing mines in Canada, the company's Toronto-listed shares have plunged 54 per cent in the past year.
Small ventures like Century usually make their money by finding reserves that they sell to bigger companies with deeper pockets. Faced with a money losing mine, it's not surprising Chim would steer the company elsewhere, said John Meyer, a mining analyst at SP Angel Corporate Finance in London.
'Not patient enough' 
"Sometimes it is a question of survival," Meyer said. Mining entrepreneurs "are good at following the money and not patient enough to wait for the cycle to turn," he said.
Century isn't alone. In January, All Ore Mineracao in Brazil said it would abandon projects in iron ore and gold to produce cosmetics. All Ore's shares surged as much as 70 per cent on the news, and the company became Sweet Cosmetics.
Chim, 59, has seen the highs and lows of iron ore. Born in Hong Kong and now a Canadian citizen, he was an investor in the Bloom Lake mine in Quebec and a shareholder of Consolidated Thompson Iron Mines, which was acquired by Cliffs Natural Resources for $C4.9 billion in 2011, when prices peaked. In January, Cliffs suspended production at Bloom Lake and sought creditor protection for the operation.
Financing for smaller iron-ore projects like Century's Joyce Lake had dried up, Chim said.
"We are going to sit on it and wait until the market comes back," Chim said.
Iron-ore prices have rebounded in the past six weeks after falling in July to their lowest since at least 2009. The rally probably won't last, according to Australia & New Zealand Banking Group, which advised clients to sell iron-ore swaps. The bank said global supplies were set to expand as steel demand slows in China.
Until prices recover, Chim is looking to use $US40 million on Century's balance sheet to start new ventures, with the backing of his Chinese investors. That might include base metals assets, he said.
For now, Chim's bet on the appetite for eggs in China is mimicking ventures by two iron-ore billionaires. Andrew Forrest last year acquired Harvey Beef in Australia to export meat to China. Gina Rinehart, the richest woman in Australia, last year bought stakes in two ranches and invested $500 million in supplying infant formula to China.
As incomes rise, Chinese consumers are eating more meat and protein, according to Bloomberg Intelligence and the US Department of Agriculture. Demand for imports also is growing after trust in domestic food supplies was undermined by scandals involving tainted products.
In addition to shelled eggs, Century plans to distribute Sunny Queen products including ready-made omelets, poached eggs and scrambled eggs. Century also might expand into other foods, Chim said.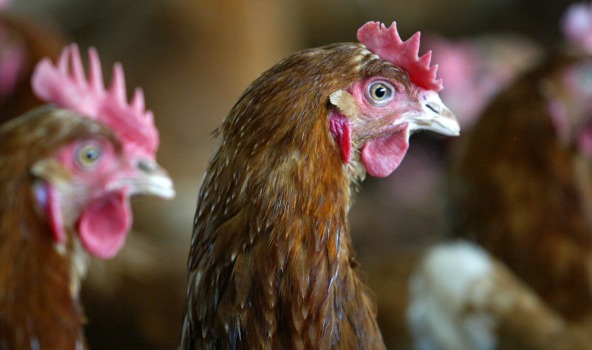 "As a supplier of commodities to China from the rest of the world, we see this as a logical extension because of our networks and talent there," Chim said.
As incomes rise, Chinese consumers are eating more meat and protein, according to Bloomberg Intelligence and the US Department of Agriculture.
Courtesy of the Australian Financial Review