9 November 2015
Mark Ludlow
Queensland Country Life
THE federal government will offer $5 billion in concessional loans from mid-next year to major projects that facilitate further investment from the private sector and state and territory governments to open up the economic potential of the Top End.
Northern Australia Minister Josh Frydenberg, who will release a consultation paper on the criteria for the long-awaited fund on Monday, said the Turnbull government will not force state governments to contribute to projects, but there was an expectation that they would.
The announcement is aimed at reassuring some of the world's major investors attending the Northern Australia Investment Forum in Darwin that the government is putting serious resources into the region in a bid to draw in new private capital.
Investors attending the gathering include the chairman of the world's largest beef producer, JBS, Wesley Batista; Landbridge chairman Ye Cheng, who recently signed a $500 million deal for the lease of the Port of Darwin; Wilmar International chief executive Kuok Khoon Hong, Australia's largest sugar miller; and Rio Tinto managing director Phil Edmands.
The Commonwealth will only invest in projects worth more than $100 million and its financial exposure will not be more than half of total project cost. It is aiming to invest in projects in the transport, energy, water and communications sectors which would otherwise not be able to get off the ground.
"Basically, we want to get the money out the door on good projects," Mr Frydenberg said in an interview with The Australian Financial Review.
"A lot of these projects have been discussed for some time. Some projects require this concessional loan facility to get them up and running, and eventually this money will come back.
"You would expect the states and territories would support the project. They don't have to do it financially, but you would expect they would."
Mr Frydenberg said the fund – which was announced by former treasurer Joe Hockey in the May budget, with no details revealed until now – will not distort the market for private finance or fund "white elephant" projects.
"The goal of the NAIF [Northern Australia Infrastructure Fund] is not to crowd out private investment," he said. "NAIF loans will only fund projects that are commercially viable, and the extent of their concessionality will be carefully calibrated to the needs of specific projects.
"The establishment of the NAIF is a significant step forward for Northern Australia and for the way infrastructure is financed in this country."
The federal government is desperate to kick-start the development of northern Australia, believing its abundant natural resources and proximity to Asia will help boost the national economy.
Bids to the $5 billion fund from the private sector or state and territory governments will be assessed on a case-by-case basis and the money will be allocated by an independent statutory board.
Projects are expected to come from regions north of the Tropic of Capricorn (north of Rockhampton), but the consultation paper said it would not exclude nearby regions, provided projects were delivering significant economic benefits.
Trade Minister Andrew Robb, who opened the forum on Sunday, said the Turnbull government wanted to help work with investors to unlock dormant projects in Queensland, Western Australia and the Northern Territory.
"Northern Australia's time has come. This has come from the enormous economic phenomenon of 600 million people in an emerging middle class in China and India," Mr Robb told 350 investors. "This is expected to grow to 3 billion. It is almost inconceivable, the implications of that many people entering the middle class. It's not just an economic phenomenon but a humanitarian phenomenon."
Fortescue Metals chief executive Andrew Forrest said there was unlimited untapped potential in the Top End.
"We are only at the tip of the iceberg to what Northern Australia can deliver to investors," Mr Forrest told the conference via video-message from Western Australia.
"We have a very stable political and economic climate in a vastly unpopulated region. You can't get that anywhere else in the world."
Mr Cheng said Landbridge hoped to use the Port of Darwin acquisition as a platform for further investment in Australia, especially in the oil and gas sector.
"The northern half is the closest part to Asia and the Port of Darwin is the closest port to Asia, so in terms of logistics, it's going to reduce boat costs to be shipping from here," he said. "We want to use this forum to create more opportunities.
"Landbridge is also an energy company – we also own coal seam gas reserves in Queensland – so we are looking for further energy resources in this part of Australia. It's a perfect time to develop other businesses."
Mr Batista, who runs the Brazilian beef processing giant which earlier this year was involved in the $1.4 billion takeover of Australian small goods producer Primo, said his company was also looking to expand its operations in Australia, which could include primary production.
"We really like the business we have here, so we are always looking for opportunities to expand our business here," Mr Batista said.
The Northern Australia Investment Forum continues in Darwin on Monday and Tuesday.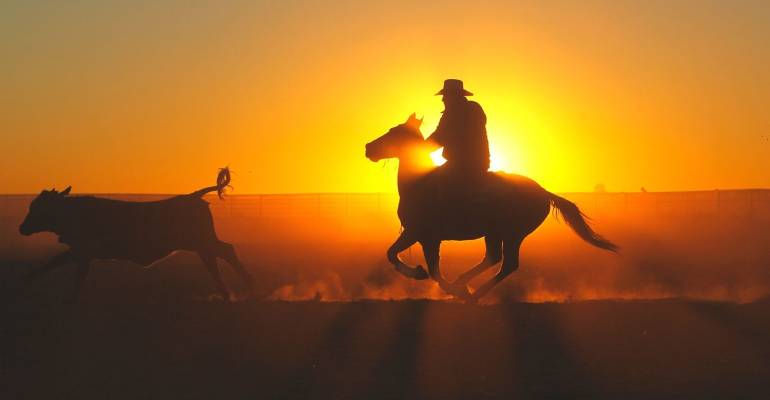 Courtesy of Queensland Country Life