18 June 2015
Jared Lynch
Sydney Morning Herald
Farmers say the Abbott government's long-awaited plan to create an "economic powerhouse" in northern Australia is farsighted but achievable.
Foreign investment, stripping restrictions on pastoral leases, and research and development partnerships with other Asian countries are among a series of measures outlined in the government's vision for the region.
If implemented, the plan could unlock a quarter of the north's land area – about half the size of NSW – for development, the document said.
"The north could become an agricultural powerhouse – on a par with Brazil's Cerrado – and be recognised globally as a leading region in high quality food production," the blueprint said.
Other measures include a $600 million roads package to upgrade key routes, a $200 million water infrastructure development fund and a $75 million co-operative research centre.
The White Paper said restrictions on pastoral leases, which were introduced in the early 19th century to combat uncontrolled pastoral occupation, were limiting economic development.
It said removing lease restrictions on non-pastoral use could open up land for aquaculture, horticulture, tourism and forestry. The document also recommended bringing forward lease renewals.
"Such administrative reforms would improve certainty and increase the economic value of the land."
The blueprint also encouraged foreign investment, saying it could "help cement trust and confidence across trading partners" and "the government would therefore showcase business opportunities to attract more investors to the north and reach out to its neighbours".
It outlined international research partnerships to help fill "knowledge gaps" that have "led to many investments over the past century being abandoned with significant losses, including large scale agriculture such as rice and cotton and more 'mosaic' approaches".
Working with China could help include crop production, animal husbandry and meat processing, while research partnerships with Thailand and Vietnam could help develop tropical medicines and rice and sugar cane production respectively.
National Farmers' Federation chief executive Simon Talbot welcomed the White Paper, saying "a strong agricultural sector is vital to ensuring development in Northern Australia".
"The agriculture sector recognises the significant magnitude of what the north is capable of delivering but also what is required over a long period of time," Mr Talbot said.
"This commitment in terms of funding and policy from the government is a welcome contribution to what must be a long-term bipartisan support for the region if it is to be truly sustainable."
Queensland Farmers' Federation chief executive Clare Murray said the plan was ambitious but achievable.
"Unlocking the economic potential of Northern Australia has been a perennial aspiration. What this White Paper has done is drawn a line between what is realistic and what is fantasy," Ms Murray said.
"Infrastructure plans are only as good as their implementation. The true test of the White Paper will be in the delivery.
"Further work will be required in developing a comprehensive workforce development strategy that can deliver the industry skills and training to meet potential demand."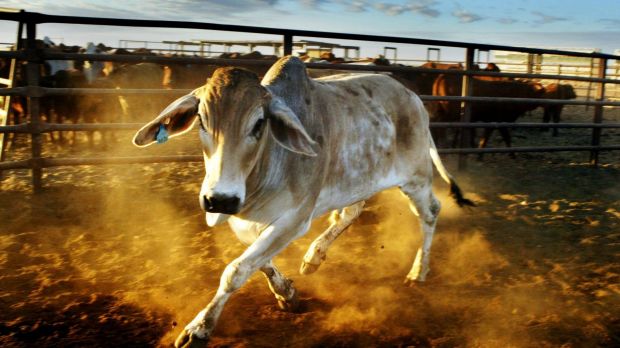 Courtesy of the Sydney Morning Herald