8 August 2015
Damon Kitney
The Australian
The chief executive of the newly listed Costa Group, Harry Debney, is no stranger to using technology and research to eliminate the risks associated with agricultural production.
Australia's biggest fruit and vegetable company now runs a protected cropping model where its produce is grown in glasshouses, galvanised steel tunnels shielded in plastic and other forms of undercover production.
The strategy has allowed Costa to export berry growing to the likes of Morocco and China. Australia will remain Costa's base, but Debney fears the government is doing too little to help the next generation of homegrown Costas develop their own hi-tech pathway to success.
"We all know we are a very high-cost country so there is no way we are going to succeed if we don't get a major shift in productivity, or in our view a major shift in research and development," he told The Weekend Australian and Visy's Global Food Forum dinner in Melbourne this week. His words were echoed almost universally by the heavyweight guests at the dinner, that spanned all sectors of agriculture.
They fear the reduced dollars available for research and education in the farming sector could stunt Australian agriculture just at the time it must become more ­innovative than ever before amid forecasts of soaring Asian demand for value-added products.
They also fear that competition for the limited research dollars is pitting companies in the private sector against each other and preventing collaboration between companies, universities and government.
"We need to take productivity and innovation back through to the farm to lower their costs, because globally we are not as competitive as we need to be. And that is just the way it is. We need to take education and innovation right back to the farm," said Parmalat chief executive Craig Garvin.
"We (also) need to stop this factional 'I am from this state, you are from that state'. We are all Australians. Let's farm where we are really good at it. At low cost. And let's take on the world with exports. But this factional thing is playing out ad nauseam."
Critics claim the government's agricultural white paper released last month contained few immediate funding increases for rural R&D, especially after the more than $100 million in cuts made to both the industry-focused co-operative research centres (CRCs) and to the CSIRO earlier in the year.
Instead its centrepiece was a 10-year commitment to the drought loans program. "I would have liked to have seen a far greater emphasis on that whole R&D focus as to how we can be transformational to have a future in Asia and other parts of the world," Debney said of the paper.
"That is where we really need to move away from the traditional incremental approach.
"It needs to be a fundamental shift in doing dramatic things and R&D is the only way you can do ­dramatic things. That needs a lot of expenditure and refocusing of resources."
Agriculture Minister Barnaby Joyce won some praise for ensuring the white paper left $100m on the table to continue the Rural R&D for Profit program, launched last year, even though the funds will not start being allocated until 2018. At the dinner he stressed this was a big win for the sector.
The white paper also included a $1.2m boost for the Rural Industries Research and Development Corporation as well as $1.4m in federal money to match new levies in the export fodder and tea tree oil industries.
Separately, Trade Minister Andrew Robb's Northern Australia White Paper also included the establishment of a $75m Co-operative Research Centre on developing the north and measures to boost links with the broader Asia-Pacific region, which won the praise of Visy director Ross Fitzgerald.
But Labor's Kim Carr, a former minister for innovation, industry, science and research, said the commitments to R&D in both papers were not enough.
"There is a substantial question about public investment here. Our universities, our public agencies do perform the bulk of the new discovery of new knowledge. So the question does boil down to what is the commonwealth's responsibility?" he said.
"We do have policy levers to help private sector invest. Bearing in mind that only 40 per cent of firms only invest in themselves. That is why I am disappointed that the government has taken a root-and-branch assault on the innovation system, believing it is corporate welfare to be reduced. "Just how many rural CRC's are there? Of the 33 operating, how many of them will be able to secure funding for another round? The question about government policy matters. This is not something done by tinkering in the backyard."
Meat and Livestock Australia director Lucinda Corrigan, who is a director of four rural-focused CRCs, said that with limited dollars available for research, collaboration in the rural sector was dwindling. "As the dollars have lessened we have seen less collaboration and more competition," she said.
Corrigan also chairs a NSW ministerial advisory council which has recently reviewed agricultural education in the state. She says quality rural education has been in decline since the 1980s. "We really need a high-level MBA for agribusiness in this country — things we can do that will kickstart the innovation system."
Joyce agreed that the government was keen to create a line of sight between university graduates and their role in agriculture. "For every graduate I have five jobs waiting for them in agriculture," he said. BASF, the world's leading chemical company, last month launched an agricultural solutions research farm in Tamworth.
Joyce said he wanted to do the same in the public sector by pushing more government jobs back into rural communities.
"I am trying to drive, and this is going to be a big political battle, departments out into regional areas. This will be a hard fight," Joyce said.
"But if you look at cotton, we are now the world leaders in our cotton yield, because the RDC for cotton is at Narrabri. I want to expand that idea into other areas.
"In Australia we have created this environment where everything you have to do, you go to Canberra. There should be a small succinct cell in Canberra but the other section of it should be where you do the product."
Despite the gloom about the lack of R&D dollars, Bega Cheese executive chairman Barry Irvin said the corporate community was doing its bit to move away from commodity-based exports. He said there were few serious players in Australian agriculture that weren't trying to move up the value chain.
"You can't sit there and say to government 'you do it alone'. The truth is the corporates will drive R&D around market response. We need to lead there. There is a role for government to play but it is not about market facing. It is about crisis management," he said. "There is great opportunity in international agriculture and there is a very competitive position in Australia around who wins, who leads. There is a fight for positioning in that, and that is a good thing, not a bad thing. Australian agriculture is trying to take up the challenge."
In April Coles established a $50m fund offering grants and no-interest loans to farmers and small-food processors looking to expand or invest in new technologies and innovative products.
Any farmer or food business with an annual business revenue of less than $25m a year and fewer than 50 employees is able to apply for the grants and loans.
Westpac is partnering with the Sydney hi-tech accelerator BlueChilli, backed by the Myer family, to encourage local entrepreneurs to develop new ideas and solutions for the agricultural sector.
The idea must be a digital solution to help Australia's agribusiness sector grow and the bank has received over 120 applications for a grant and ongoing work with BlueChilli.
"I think we underestimate the amount of innovation going on in Australian agriculture. There is a lot of innovation that goes on unseen. That is where we need to start telling the good story," said Westpac head of agribusiness Susan Bower.
"We are really bullish about people starting to come forward, step up and ask for those grants out there."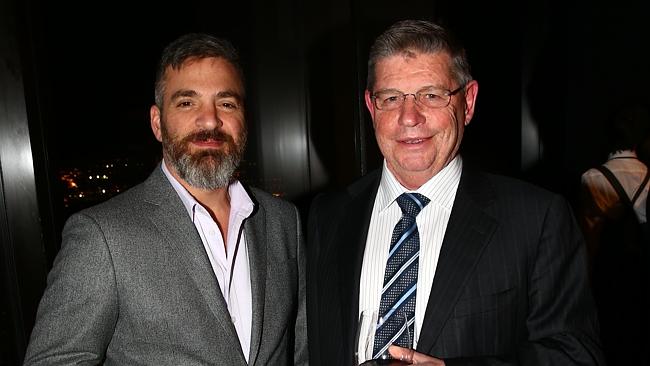 Courtesy of the Australian