18 June 2015
James Massola
Sydney Morning Herald
The federal government's long-awaited blueprint for northern Australia is designed to create an "economic powerhouse", Prime Minister Tony Abbott says, and will help the region grasp its full potential.
The northern Australia white paper, to be released on Thursday, includes a slew of new measures including a $600 million roads package to improve key routes through the north, a $200 million Water Infrastructure Development fund and a $75 million Co-operative Research Centre that will focus on developing northern Australia.
The measures build on the $5 billion infrastructure facility announced in the May budget, as well as a $100 million "beef roads" fund to help improve cattle supply chains and upgraded air strips across the north.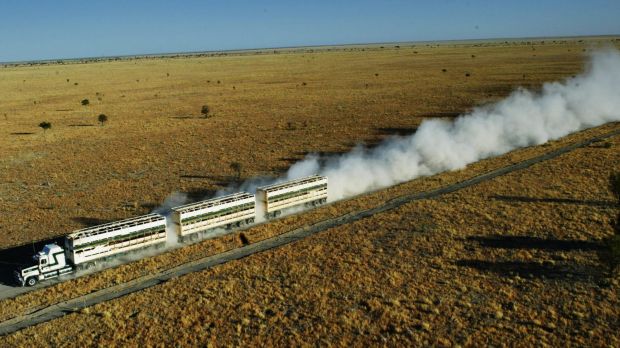 A white paper on northern Australia will include a slew of new measures including a $600 million roads package to improve key routes through the area.
A Northern Investment Forum to be held in Darwin in late 2015, simpler land arrangements designed to boost investment and make it simpler for native title bodies to negotiate with businesses, boosted links to the Indo-Pacific region and improved governance arrangements are also foreshadowed.
Ahead of the official announcement on Thursday, Mr Abbott said the white paper was "an essential part of our plan to build a strong, prosperous economy and a safe, secure Australia".
"We will drive down the costs of operating in the north for business, making it a more attractive place to invest and work," he said.
"By making the right regulations and infrastructure investments, we can encourage jobs and tackle the costs of living far from major cities."
Other measures flagged in the white paper include a feasibility analysis for the Nullinga Dam near Cairns, a detailed examination of land-use suitability for stage three of the Ord River irrigation scheme and funding for water resource assessments on Queensland's Mitchell River, Western Australia's West Kimberley region and in the Darwin region.
Mr Abbott, Deputy Prime Minister Warren Truss and Trade Minister Andrew Robb will fly to Cairns on Friday to announce further details of the white paper.
Courtesy of the Sydney Morning Herald