19 May 2015
Angela Macdonald-Smith
Brisbane Times
The scale of shale petroleum resources in Northern Territory's greater McArthur Basin is attracting a world class range of companies ploughing many millions of dollars into exploration, despite the downturn in crude prices, according to NT Deputy Chief minister Willem Westra Van Holthe.
Westra Van Holthe said, at the APPEA breakfast on Tuesday morning, that the vast basin, which covers almost 40 per cent of the NT, had already attracted Santos, Origin Energy and more recently Japan's Inpex Corporation, while other major investments may be "just around the corner".
Recent media reports suggest American Energy Partners, led by Aubrey McClendon, the co-founder of US player Chesapeake Energy, is planning a major investment in exploration in the McArthur Basin. AEP is said to be raising capital to fund the acquisition of 16 million acres in the basin, in a farm-in deal with private company Pangaea Resources.
Estimates of shale gas in the NT total more than 200 billion cubic feet, have already attracted interest from other major international explorers such as Norway's Statoil. However US player Hess Corporation has exited its NT exploration venture, as has larger US energy giant Chevron further to the south in the Cooper Basin, casting a pall over sentiment around the country's shale potential.
But Mr Westra Van Holthe said onshore explorers had invested almost $135 million in the NT in exploration in 2013-14. He said further exploration would be partly driven by the proposed gas pipeline that would link the NT with the rest of the eastern states' gas grid, offering the potential for supply to gas-hungry customers in New South Wales.
Four parties have been selected in the final stage of the competitive process to build the North East Gas Interconnector pipeline, including local pipeline giant APA Group, Duet Group, Jemena and Chinese-backed Pipeline Consortium Partners Australia. Final proposals are due from the four by September 30 and the preferred builder of the $1 billion project will be selected by the year-end.
"We believe this pipeline is a game changer for the Territory and that it will create significant investment, particularly in our regions," the minister said, adding that the pipeline would come into operation by mid-2018.
Mr Westra Van Holthe also pointed to the potential for an expansion of the NT's LNG industry, beyond the producing Darwin LNG project led by ConocoPhillips and Inpex Corporation's $US34 billion Ichthys project, which is due to begin production from its 8.4 million tonnes a year plant by the end of 2016. Shell is also building a supply based in Darwin to support its Prelude floating LNG project off the far north-west coast.
The minister said the land set aside for LNG in the NT could support a tripling of that LNG production capacity.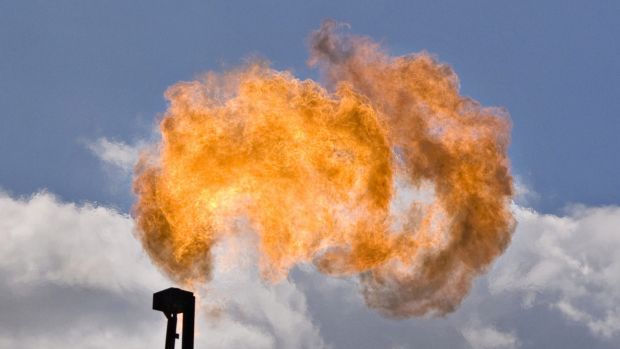 Courtesy of the Brisbane Times