17 June 2015
Steven Scott
Courier Mail
RIVER systems across northern Australia will be tested to see if they can sustain a network of new dams under a $1.7 billion development plan to be announced by Tony Abbott.
The proposed Nullinga dam near Cairns is one of several projects in north Queensland, the Northern Territory and Western Australia that will be earmarked as priorities under the federal plan.
No new dams will be fully funded as part of the package, but the Federal Government will allocate small parcels of funds for business cases to attract investment, The Courier-Mail can reveal.
Water catchments in Cape York and Queensland's Gulf Country around Hughenden and Richmond will be targeted for development.
But the Government first wants detailed analysis of the impact on watercourses including the Fitzroy, Gilbert and Mitchell Rivers if groundwater is tapped.
Science agency CSIRO will conduct "hydrology studies" of groundwater aquifers in the Top End to identify dam sites.
Part of the process will involve new tests to work out how to access excess water during the wet season without posing a risk to river systems.
The Government will argue it is laying the foundations for a major food bowl in northern Australia through the long-awaited northern Australia White Paper.
The Prime Minister will announce the plans in Canberra tomorrow before formally launching the White Paper in Cairns on Friday.
Infrastructure and Regional Development Minister Warren Truss and Trade Minister Andrew Robb will promote the plans as a blueprint for attracting investment north of the Tropic of Capricorn.
The total funding package will be $1.7 billion, as revealed by The Courier-Mail before the Budget in May.
This package will include some already announced measures including a $100 million boost for roads used to transport cattle and funding for tropical medicine research.
A $5 billion loan facility for north Queensland announced in the Budget will be included but only has a small impact on the Government's bottom line.
The announcement and funding will overlap with plans for two other White Papers on agriculture and water.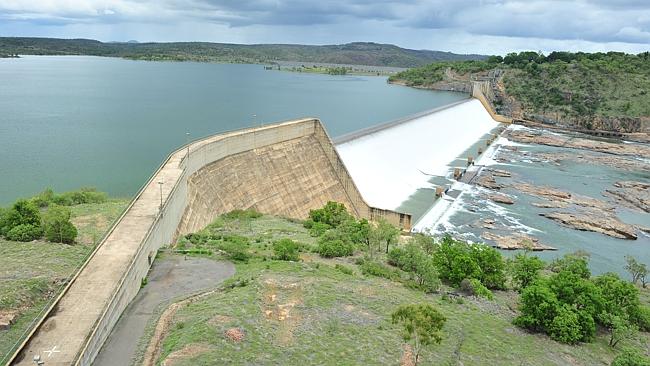 Courtesy of the Courier Mail