14 June 2015
Australian Financial Review
Three of Australia's biggest agribusiness investors believe a wave of new capital – both offshore and domestic – is poised to flood into the sector as global demand grows for wheat, beef, lamb and other Australian commodities.
"There's a wall of interest in investing in Australian farmland," said Elizabeth O'Leary who heads up Macquarie Group's agriculture funds that include sheep and cattle giant Paraway Pastoral and cropping aggregation enterprise Lawson Grains.
"For the last seven years, Australia has missed out on the significant land appreciation that has occurred in places like Canada and the US due to various trade and climatic conditions."
As a result, she said Australian farms look "relatively well priced at the moment" and were made more attractive by the lower currency.
"Australia is seen as a stable, more reliable and more predictable jurisdiction to establish and do business in and with a government and banking sector that operates in a very transparent way. It's also a very predictable jurisdiction to do an exit from too.
"Lot of investors today are looking to explore opportunities for core plus and even invest in more opportunistic projects or develop something that was not there before.
The investor universe is changing," she said.
She added that aggregation was key to productivity – "small 1000 to 2000 acre farms really struggle" – and that there were opportunities for investors on "different sections of the risk spectrum".
Ms O'Leary was speaking on a powerful agribusiness investor panel discussion at the Agri Investor Australia forum alongside John Corbett, director of Qatar-backed food producer Hassad Australia and Troy Setter, CEO of Consolidated Pastoral Company, owned by UK private equity group Terra Firma.
FIRST INVESTMENTS
Mr Corbett said Hassad had chosen Australia for its first investments outside of Qatar and was embarking on it second round of investments into the country.
"[Australia is favoured] because of its strong rule of law, strong systems in place around foreign ownership and because it had the infrastructure to move produce from farm to port."
Looking at other jurisdictions through a similar lens, very quickly narrows down the options, he said.
"You know you will get a 4 to 5 per cent yield and 4 to 5 per cent capital growth per year in Australia. Those returns are quite reasonable and realistic. That's very important for others investors coming in. You don't want to oversell, otherwise, you create opportunities to fail," he said.
PROXIMITY TO ASIA
Mr Setter said Consolidated had bought into Australia because of its proximity to Asia and the opportunities to develop existing assets and procure more assets.
"There is a new era for demand that's coming from meat processors, butchers and fast food groups. They who want to renegotiate. It's very exciting. We are in a whole new price area," he said.
He said there were further opportunities in the Ord region of Northern Australia – where Consolidated Pastoral owns a big "whack of land" – but which required infrastructure investment by both the government and the private sector.
"This will happen over time. It won't be easy but it will be customer pulled. What's needed is a Northern Australia paper and agriculture paper so decisions are aligned," he said.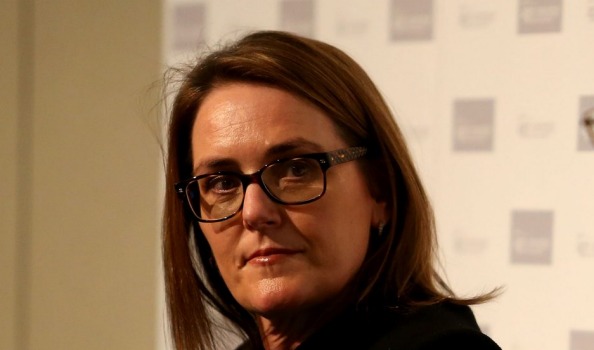 Courtesy of the Australian Financial Review