The Hon Angus Taylor MP Minister for Energy and Emissions Reduction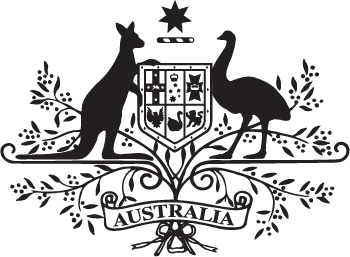 Australia's future clean hydrogen industry has been given another significant boost after the Morrison Government approved three large-scale hydrogen plants in Western Australia and Victoria that will be among the biggest in the world.
Three companies have been awarded more than $100 million in conditional funding by the Government through the Australian Renewable Energy Agency's (ARENA) Renewable Hydrogen Deployment Funding Round.
The Government initially announced funding of up to $70 million was available under the program, but this has been increased to up to $103.3 million to fund three projects selected from a strong field of shortlisted applicants.
The successful applicants are:
Engie Renewables Australia Pty Ltd (Engie) – up to $42.5 million towards a 10 megawatt (MW) electrolyser project to produce renewable hydrogen in Yara Pilbara Fertiliser's existing ammonia facility in Karratha, Western Australia;
ATCO Australia Pty Ltd (ATCO) – up to $28.7 million towards a 10 MW electrolyser for gas blending at ATCO's Clean Energy Innovation Park in Warradarge, Western Australia; and
Australian Gas Networks Limited (AGIG) – up to $32.1 million towards a 10 MW electrolyser for gas blending at AGIG's Murray Valley Hydrogen Park in Wodonga, Victoria.

Minister for Energy and Emissions Reduction Angus Taylor said the funding will fast-track the construction of projects that will provide new economic and employment opportunities in regional Australia.
"The Morrison Government is committed to building a clean and competitive hydrogen industry in Australia, and these projects are a huge step towards Australia cementing its place as a world leader," Minister Taylor said.
"These projects show how our existing ammonia industry and gas pipeline network will be crucial to the future clean hydrogen sector. This will be key to bringing down cost of renewable hydrogen production and distribution.
"Not only will these projects allow for new export opportunities, but they will build-up domestic demand so we are able to reduce emissions both here at home and overseas.
"We're excited to be partnering with industry in regional Australia to unlock the energy and economic benefits of hydrogen."
Engie's project will see renewable hydrogen used to produce ammonia for export in the Pilbara, while ATCO and AGIG's projects will use renewable energy to produce hydrogen for gas blending into the existing natural gas pipelines. The natural gas network will be key to delivering hydrogen directly into the homes of millions of Australians in the future.
The projects are expected to create more than 210 jobs during construction, with the National Hydrogen Strategy forecasting that an Australian hydrogen industry could generate about 8,000 jobs and $11 billion a year in GDP by 2050.
The Government's funding of up to $103.3 million will help deliver three 10MW electrolysers – among the largest ever built in the world – with a total project value of $161 million.
Project proponents must satisfy a number of conditions, including achieving financial close, before Commonwealth funding is provided.
Hydrogen is a priority technology under the Government's Technology Investment Roadmap. By driving down the costs associated with producing hydrogen, industry will be closer to achieving the Government's goal of getting the cost of hydrogen under $2 per kilogram.
Hydrogen at or under $2 per kilogram is the point where it becomes competitive with alternatives in large-scale deployment across our energy systems.
In total, the Government has now made available over $850 million in support for hydrogen projects since 2015.
As part of the 2021-22 Budget, the Government will invest a further $539.2 million for the development of four additional hydrogen hubs and support for carbon capture, use and storage projects.
Released in late 2019, the National Hydrogen Strategy aims to support an emerging industry to become a major global player by 2030 with the potential for exports to energy markets such as the Republic of Korea, Japan and Singapore.
Media contact:
Minister Taylor's office: 02 6277 7120