Article by Robert Craddock courtesy of the Weekend Australian.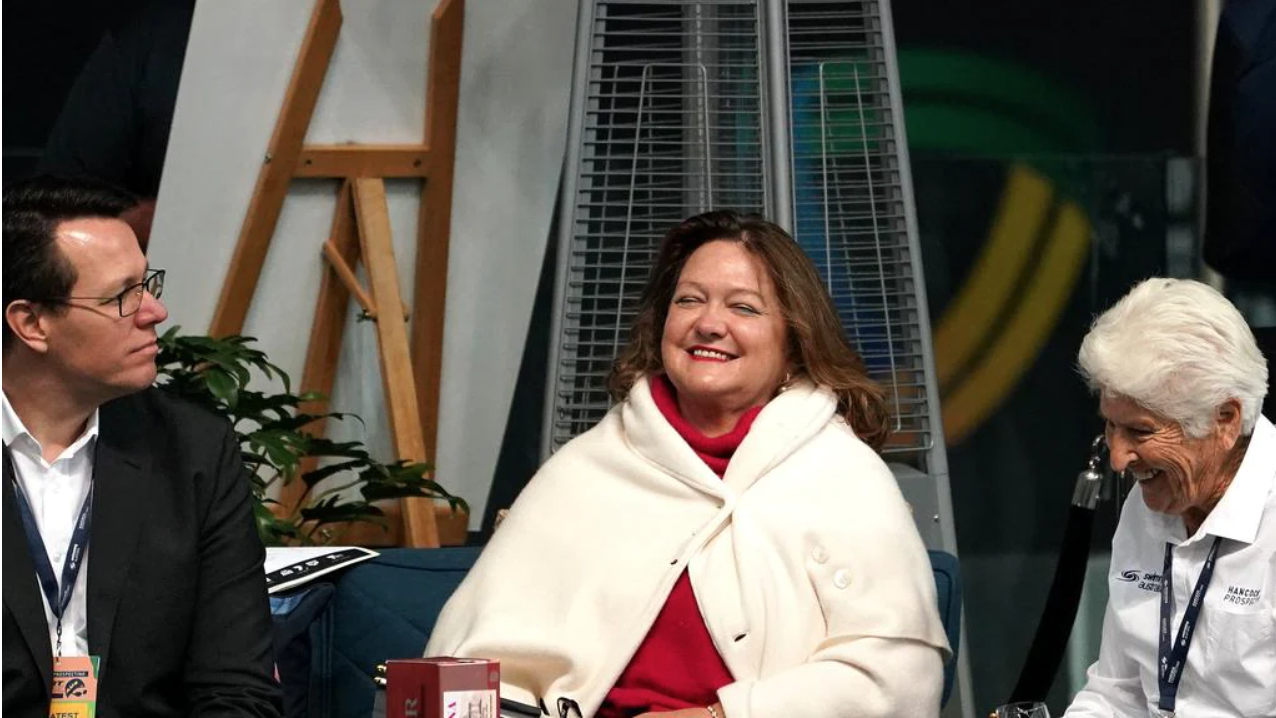 Australia's richest person Gina Rinehart has pleaded with all levels of government not to strangle Brisbane's Olympic journey with "wretched'' red tape.
In a rare interview, Ms Rinehart, who sponsors four of Australia's Olympic sports, insisted that for Brisbane to fulfil its potential as the 2032 Games host, investors must be given a way to saw through the governmental red tape she believes has stalled many crucial business opportunities in Queensland.
The mining magnate, with a personal wealth of more than $31bn, went to an Olympic-themed Property Council of Australia lunch in Brisbane on Thursday hoping to hear at least one of the myriad of political speakers express this sentiment.
But when the words were not spoken she said them herself.
"Everyone in Queensland and Australia should feel this way because it is true … get rid of some of that wretched red tape,'' Ms Rinehart said.
"Encourage investment in the state. Build gorgeous new facilities. Even out on the reefs have an underwater restaurant so you can watch the fish. We have time to do it.
"Eleven years will just go like that. You need to do your studies to get your finances. If you are burdened by tape – by that I mean approvals, permits and licenses – it just stops you from having the opportunity to do that. We can really do something special in 2032.
Ms Rinehart is a passionate and generous supporter of Australia's Olympic team and celebrated into the night with swim legend Dawn Fraser when Brisbane won the right to host the 2032 Games on Wednesday.
Ms Rinehart was so impressed by Fraser's performance as a guest speaker at Thursday's Olympic lunch she rose from her seat to start a standing ovation as Fraser left the stage.
"I really enjoy being involved but the parents are the real heroes because they have been there since the journey began,'' she said.
Ms Rinehart has promised to continue her support beyond this Olympics.
"I am booked into Paris (Games in 2024) for all four sports (swimming, rowing, synchronised swimming and beach volleyball) that I am involved in.
"I have been asked to continue to Los Angeles (2028). You never know I am an elderly vintage but I rather hope I am around for 2032 as well. To win gold on home soil is the most exciting thing. I was there for the Commonwealth Games on the Gold Coast.
"I am terribly excited about 2032 and we need to grab it with both hands but I did not hear from the pollies the words that business needs to hear … and that is less tape.
"If we are trying to build, for instance, a new resort don't burden us with so much tape. Looking at all the lovely resorts on the Great Barrier Reef, there has not been a new one for yonks.
"We have 11 years and with less tape we can create things we can be proud of forever.''