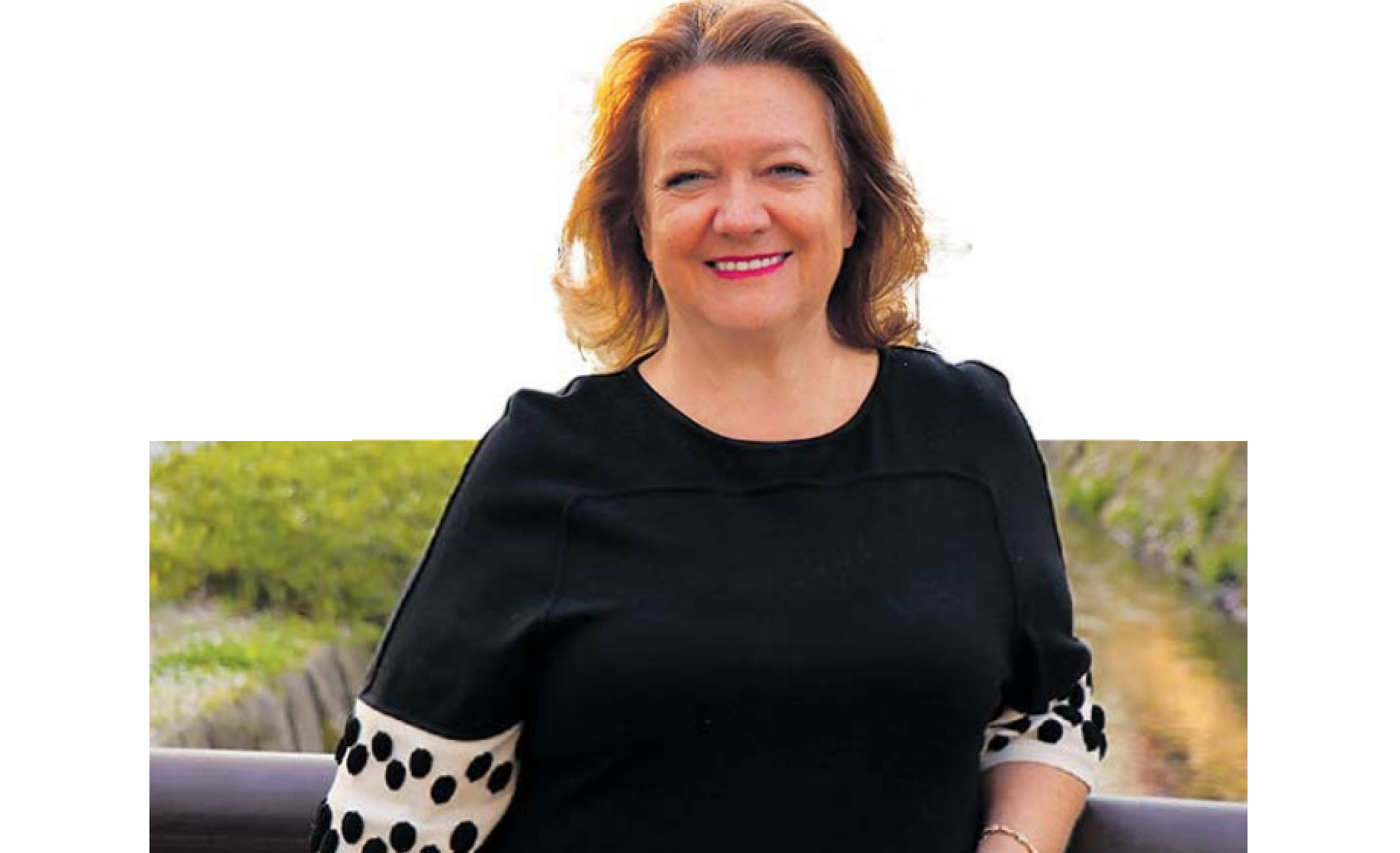 Article by Sarah-Jane Tasker and Sean Smith courtesy of the Weekend West.
WA billionaire Gina Rinehart has backed Prime Minister Scott Morrison's move to bring in laws to deal with "selfish extremism" as she calls for interim measures to address foreigner activists.
Ms Rinehart, whose company Hancock Prospecting has revealed an annual profit of $2.6 billion – WA's biggest profit by a private company – said the Prime Minister had correctly pointed out that the activity of the recent anti-mining extremists in Melbourne was selfish, blocking people from being able to get to their workplaces.
"It was also grossly disrespectful to our police," she said.
"The Prime Minister has said he and the Attorney-General will be bringing in new laws to better cope with such selfish extremism.
"I hope in the interim they can quickly bring in laws against foreigners flying in to Australia to create such extremist disruption." Ms Rinehart added she was fortunate to be in the mining industry.
"I can be proud of the industry because it makes such a contribution to the lives of those working in it, including the many related industries that exist because of the mining industry," she said.
"I hope all in the industry will feel proud to be working in an industry so essential to civilisation." Her comments came after it was revealed Hancock Prospecting had doubled its profit from last year on the back of strong iron ore prices.
The Perth-based company's assets are anchored by a 70 per cent stake in the big Roy Hill iron ore mine, 340km southeast of Port Hedland, but also include Ms Rinehart's extensive cattle operations and property and sharemarket investments.
Increased prices for Roy Hill's iron ore are believed to have driven the surge in Hancock's revenue from $5.8 billion to $8.4 billion.
The result supported another big dividend payout of $483 million, though that was down from the previous year's $528 million and less than half of the $1.24 billion in dividends pocketed by Fortescue Metals Group chairman Andrew Forrest for the year.
Ms Rinehart is already WA's richest person, topping The West Australian's rich list with $15.7 billion in wealth, up from $12.9 billion in 2018.
Even allowing for the dividend payments, the Hancock result was so good that the company also managed to repay $US600 million of debt last month and put aside another $US400 million for a further repayment in January.