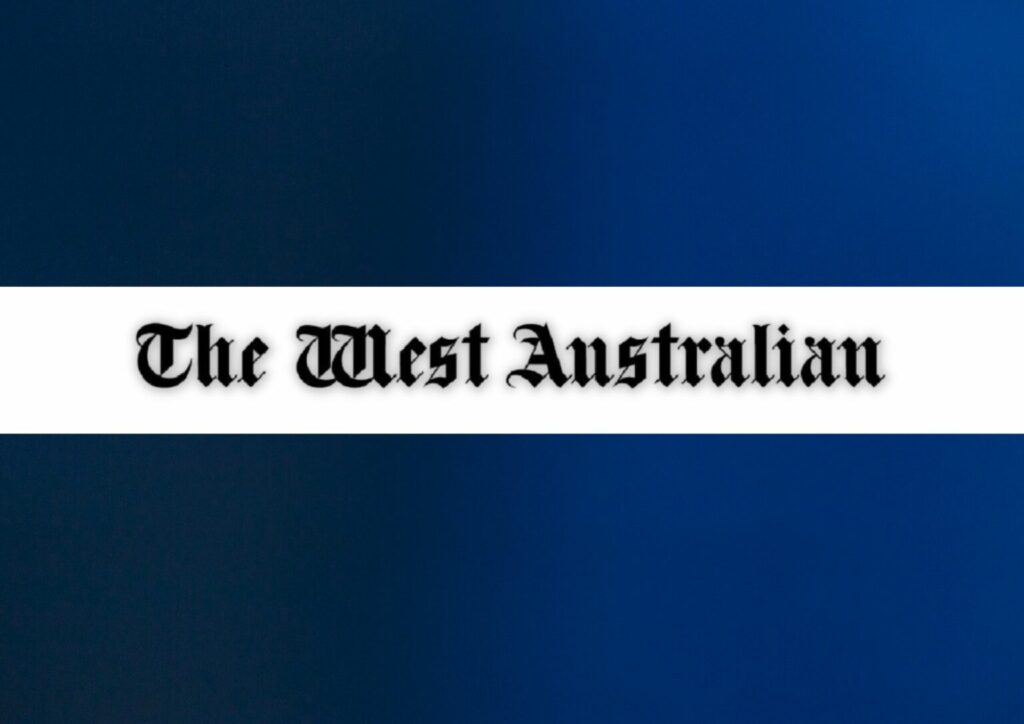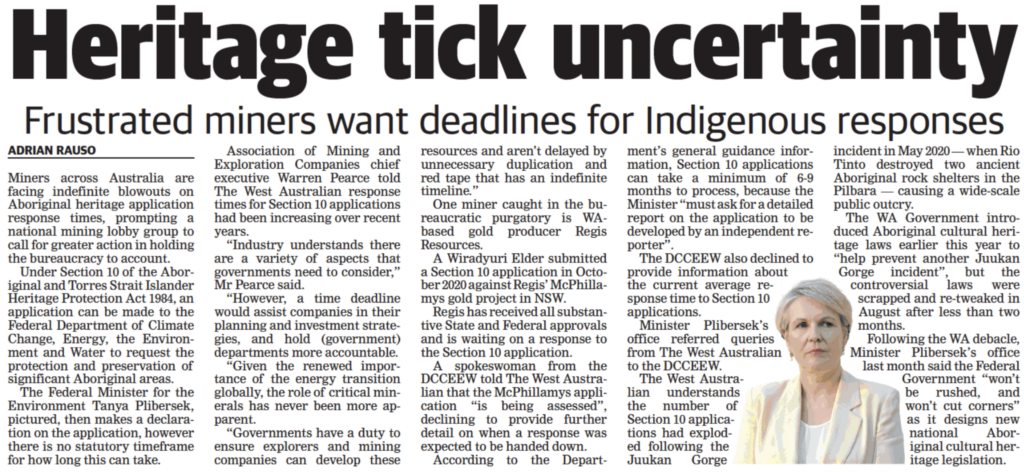 Article by Adrian Rauso courtesy of the West Australian.
Frustrated miners want deadlines for Indigenous responses.
Miners across Australia are facing indefinite blowouts on Aboriginal heritage application response times, prompting a national mining lobby group to call for greater action in holding the bureaucracy to account.
Under Section 10 of the Aboriginal and Torres Strait Islander Heritage Protection Act 1984, an application can be made to the Federal Department of Climate Change, Energy, the Environment and Water to request the protection and preservation of significant Aboriginal areas.
The Federal Minister for the Environment Tanya Plibersek, pictured, then makes a declaration on the application, however there is no statutory timeframe for how long this can take.
Association of Mining and Exploration Companies chief executive Warren Pearce told The West Australian response times for Section 10 applications had been increasing over recent years.
"Industry understands there are a variety of aspects that governments need to consider," Mr Pearce said.
"However, a time deadline would assist companies in their planning and investment strategies, and hold (government) departments more accountable.
"Given the renewed importance of the energy transition globally, the role of critical minerals has never been more apparent.
"Governments have a duty to ensure explorers and mining companies can develop these resources and aren't delayed by unnecessary duplication and red tape that has an indefinite timeline."
One miner caught in the bureaucratic purgatory is WAbased gold producer Regis Resources.
A Wiradyuri Elder submitted a Section 10 application in October 2020 against Regis' McPhillamys gold project in NSW.
Regis has received all substantive State and Federal approvals and is waiting on a response to the Section 10 application.
A spokeswoman from the DCCEEW told The West Australian that the McPhillamys application "is being assessed", declining to provide further detail on when a response was expected to be handed down.
According to the Department's general guidance information, Section 10 applications can take a minimum of 6-9 months to process, because the Minister "must ask for a detailed report on the application to be developed by an independent reporter".
The DCCEEW also declined to provide information about the current average response time to Section 10 applications.
Minister Plibersek's office referred queries from The West Australian to the DCCEEW.
The West Australian understands the number of Section 10 applications had exploded following the Juukan Gorge incident in May 2020 — when Rio Tinto destroyed two ancient Aboriginal rock shelters in the Pilbara — causing a wide-scale public outcry.
The WA Government introduced Aboriginal cultural heritage laws earlier this year to "help prevent another Juukan Gorge incident", but the controversial laws were scrapped and re-tweaked in August after less than two months.
Following the WA debacle, Minister Plibersek's office last month said the Federal Government "won't be rushed, and won't cut corners" as it designs new national Aboriginal cultural heritage legislation.