Article by Jacob Greber courtesy of the Australian Financial Review.
South Korean steel maker Posco will partner with Gina Rinehart to pump more gas into the domestic market with a $1 billion coal seam expansion, as the Albanese government insists the fuel is vital to reaching net-zero emissions by 2050.
With work set to begin in coming weeks, one of Australia's biggest Asian energy allies and Ms Rinehart's Hancock Energy aim to lift annual production at their jointly owned Queensland Senex venture in the Surat Basin to 60 petajoules within two years.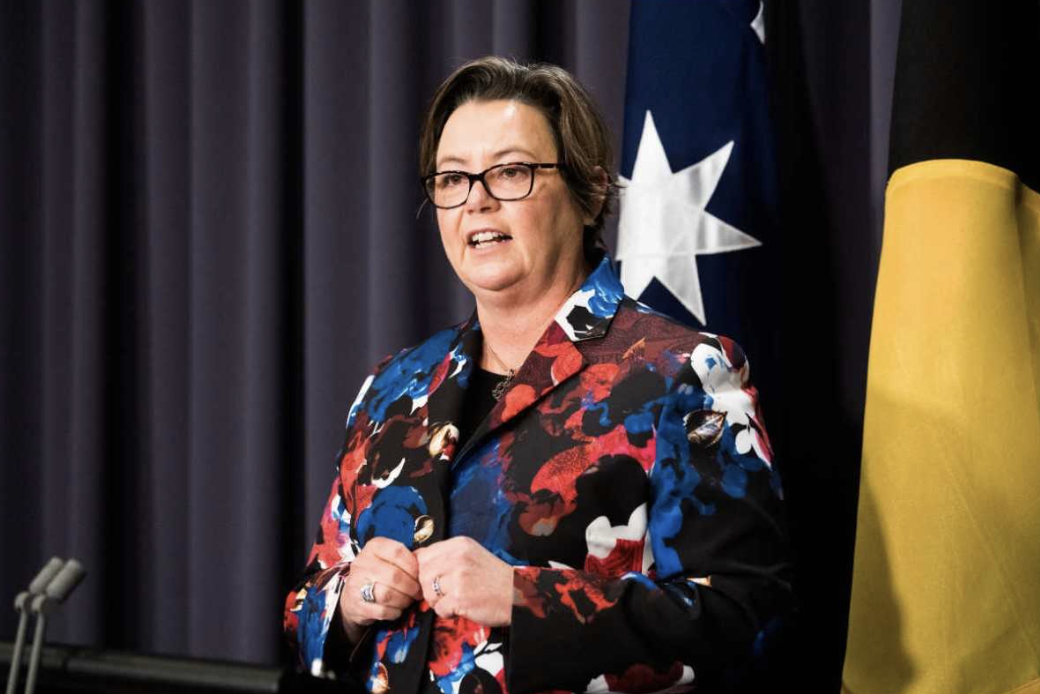 Senex says the investment, which still needs approval by Environment Minister Tanya Plibersek, will create more than 200 construction jobs at its Atlas and Roma North projects, and help close a looming shortfall in domestic gas supplies that the competition regulator said this month could reach more than 56 petajoules, or 10 per cent of forecast 2023 demand.
Senex will announce the decision ahead of an industry conference in Brisbane on Thursday.
Speaking at the same event, Resources Minister Madeleine King will issue a full-throated defence of coal, gas and other minerals in keeping the economy going as Australia and the world develop technologies needed to decarbonise.
"Without Australia's resources sector, the world doesn't have net zero," Ms King will say, pushing back at elements of her own party.
Urging the Queensland government to make available more acreage for gas companies to extract under the state's domestic reservation scheme, Ms King says the best solution to the tight domestic and international gas market is to pump more gas.
Rapid decline
"The Queensland gas industry is doing the heavy lifting to ensure there is adequate supply in the two most populous states in the nation," she says, in a reference to NSW and Queensland.
"I know that the Queensland gas industry is working hard to boost supply, while supply elsewhere is in rapid decline," Ms King says in a thinly veiled swipe at Labor-led Victoria, where moratoriums and policy decisions to exit gas are hobbling the industry.
Chief executive Ian Davies said the Senex investment in domestic supply would free up more gas for the three major exporting giants, who have been subject to attacks from inside Labor and the Greens for profiteering and favouring foreign buyers over local customers.
"The answer to bringing down prices is a greater diversity of producers in the market and more supply," said Mr Davies, who is also chairman of the Australian Petroleum Production and Exploration Association.
"For that producers must have the confidence to invest.
"Senex is ready to invest more than $1 billion in new gas supply, and we call on governments and regulators, infrastructure owners and operators, and other gas market participants to work constructively to bring gas to market efficiently and as soon as possible."
Mr Davies indicated that the Senex investment would directly reinforce Queensland's reliability as a shipper of energy to Japan, South Korea and China by relieving pressure on exporters including the Santos/Petronas Gladstone Liquified National Gas (GLNG) joint-venture.
"Through our supply arrangements with GLNG, we are providing energy security and economic security for our trading partners, displacing coal-fired generation," he said.
Without extra natural gas helping underpin renewables and ageing coal generation, "electricity costs will further rise, while infrastructure and technology is developed to support increased renewable generation", Mr Davies said.
In a speech that directly challenges Greens' demands for no new gas projects and internal Labor criticism of Australia's gas exporters, Ms King insists that achieving net zero will only be possible by unlocking the "means and motivation" of the resources sector.
"On the road to achieve these ambitious targets, we see the resources sector as part of the solution – not as part of the problem," she says.
Keep the lights on
"Mass deployment of renewables, carbon capture and storage, fleets of battery – and hydrogen – powered mining vehicles will all help drive down the cost of clean energy technologies and make them more accessible.
"Our coal and gas projects will keep our lights on, our workshops operating and our homes warm while we make the most sweeping set of changes to our energy grid the country has ever seen.
"Australia's copper, metallurgical coal, iron ore, aluminium, tin, zinc, nickel, cobalt, lithium, gold, silver and rare earths are crucial to the wires, batteries, magnets and semiconductors that power clean energy technologies."
Ms King, who threatened last week to impose export restrictions on Queensland gas giants that fail to ensure sufficient domestic supply, will reiterate the government's resolve in taking "whatever steps are needed" to avoid a repeat of the June energy crisis.
Gas exporters will in coming weeks negotiate with Ms King on a new heads of agreement to ensure sufficient domestic supply, after the ACCC accused the industry of working against the interests of domestic customers.
International partners
"We will carefully balance meeting energy needs at home with LNG producers' contractual obligations, and our commitment to working with international partners to address global energy challenges.
"We want to work with gas and LNG producers in Australia to secure industry-led solutions. I thank the producers on Curtis Island and their joint-venture partners for their constructive participation in discussions so far as we drive toward a more sustainable gas supply system on the east coast."
Ms King will reiterate that Labor wants to work with states and territories that are responsible for regulating gas supply.
"I applaud the Queensland government's commitment to increasing domestic gas supply to help avoid the forecast 2023 east coast shortfall," she will say.
"I note since 2015 the Queensland government has released more than 20,000 square kilometres of area for gas exploration that must be sold exclusively to the domestic market.
"I encourage the Queensland government to consider releasing even more acreage under its domestic gas reservation condition."
Senex, which was delisted this year after its $900 million takeover by Posco and Hancock Energy, has signed about 90 petajoules of long-term supply agreements, including 43 petajoules in the last 12 months.
It supplies some of Australia's biggest industrial and manufacturing names, including Visy, CSR, Orora, Adbri, Southern Oil Refining and CleanCo.
More than two-thirds of the capital is slated to be invested on gas infrastructure and wells at Senex's Surat Basin assets.
Separately, Climate Change and Energy Minister Chris Bowen will announce an agreement on Thursday between the federal and Queensland governments to fast-track connection of the nation's biggest wind farm precinct to the east coast electricity market.
A $160 million Clean Energy Finance Corporation commitment for the Southern Downs Renewable Energy Zone will help power 700,000 homes by financing a 65 kilometre transmission line to be built by Queensland-owned Powerlink.