Article by Colin Packham, Nick Evans courtesy of the Australian.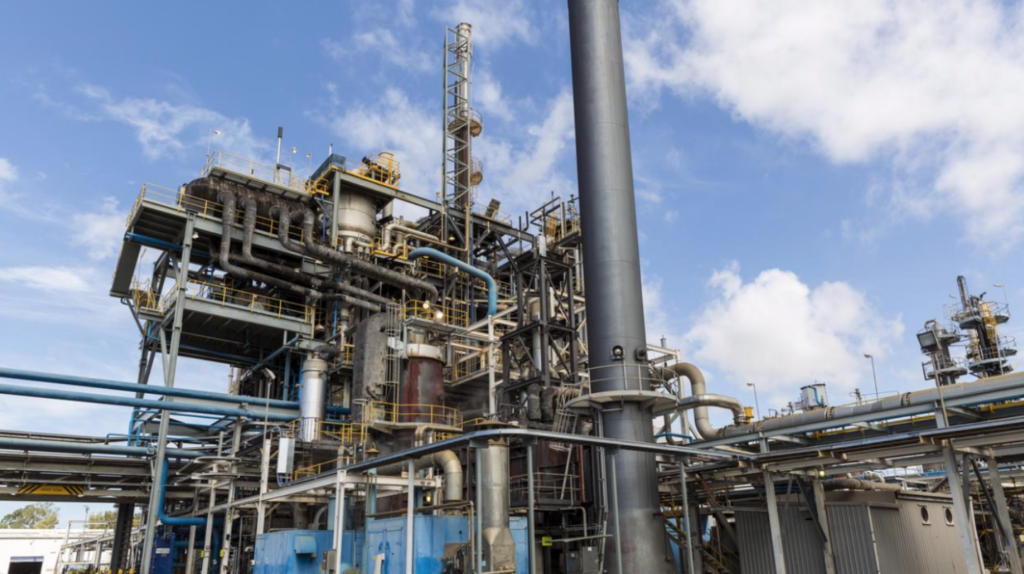 Manufacturers have warned an ongoing gas crunch could force factories to the brink, as big users on the east coast scramble to find new supplies to power their industrial operations.
The federal government late last year legislated a cap on uncontracted gas at $12 a gigajoule, and said it would establish a mandatory code of conduct to force gas to be sold at "a reasonable price".
The intervention has caused a spate of proposed new gas developments to stall, and leading mining supplier Orica said Australia was not competitive with other jurisdictions.
"Our gas pricing in this country is capped at $12. If I manufacture in Canada, I pay less than $C2 per million British thermal unit," Orica chief executive Sanjeev Gandhi said. "So even when you consider imports and supply chain costs, if I bring the product into Australia, it is still cheaper than the high gas price that I have to absorb. So already today, I have this disparity."
Orica is one of the world's largest providers of commercial explosives supplies to the mining, quarrying, oil and gas industry,
"Now I have the choice of capacity I want to invest in: should I do it in Australia, or should I do it in Canada? Obviously where I get the cheapest feedstock with longest contracting periods. So the risk is absolutely real that capital will flow out of this country."
Winter is expected to create a gas shortfall, in a trend that could be exacerbated if Australia is forced to turn to gas for electricity generation.
The Australian Competition & Consumer Commission estimates an 11 petajoule domestic gas shortfall over winter, including a 26 petajoule shortfall in Victoria and South Australia. Additional gas will be required from Queensland producers to compensate, it has warned.
The east coast gas market "now faces the risk of terminal decline unless there is a dramatic change in policy direction to compensate for the policy mistakes over the last six months", Credit Suisse energy analyst Saul Kavonic said.
"East coast gas capacity will be dropping even faster than supply, especially in the southeast. Overall, we are likely to see more frequent periods of extreme market tightness on both a seasonal and temporal basis as gas demand spikes occur amidst increasingly constrained gas logistics and flexibility. This has already begun, but will become more acute from 2025 when gas short­ages in the southeast may become normalised."
To bring down gas prices, the federal government has declared it wants to see new gas developments; but new projects have been curtailed by what developers insist is regulatory uncertainty and regulatory delays.
Developers have shelved plans due to the so-called reasonable price provision, which would require gas companies to charge a price based only on the assessed cost of production plus a reasonable margin. But developers said this overlooked the capital expenditure they risked during exploration and development.
There was also uncertainty around the rights of buyers to challenge the reasonable pricing on contracts.
Following weeks of negotiations, a code of conduct is expected soon and Senex Energy, backed by billionaire Gina Rinehart, said a consensus agreement would spark new developments.
"Having gas for the manufacturing industry is absolutely paramount, and the only way that's going to stay reliable is for there to be more investment, not less," Senex chief Ian Davies said.
Companies without secured contracted supply are facing mounting costs on the spot market. Fertiliser maker Incitec Pivot said it could incur millions in additional costs due to shortages at the gas supplier to its Phosphate Hill plant in Queensland.
The manufacturing plant is supplied from an ENI-operated gas field in the Northern Territory, but gas volumes have fallen short of contracted volumes since 2022. ENI launched a new drilling campaign but failed to find additional reserves, and the supply shortfall was likely to continue through the remainder of the contract, which ends in 2028.
With no choice, Incitec said it would have to spend between $75m and $90m above expected costs until the end of the year.
Incitec has said it is considering its legal options.
The outlook turns in the fourth quarter, with a surplus of 18 petajoules expected across the east coast gas market.