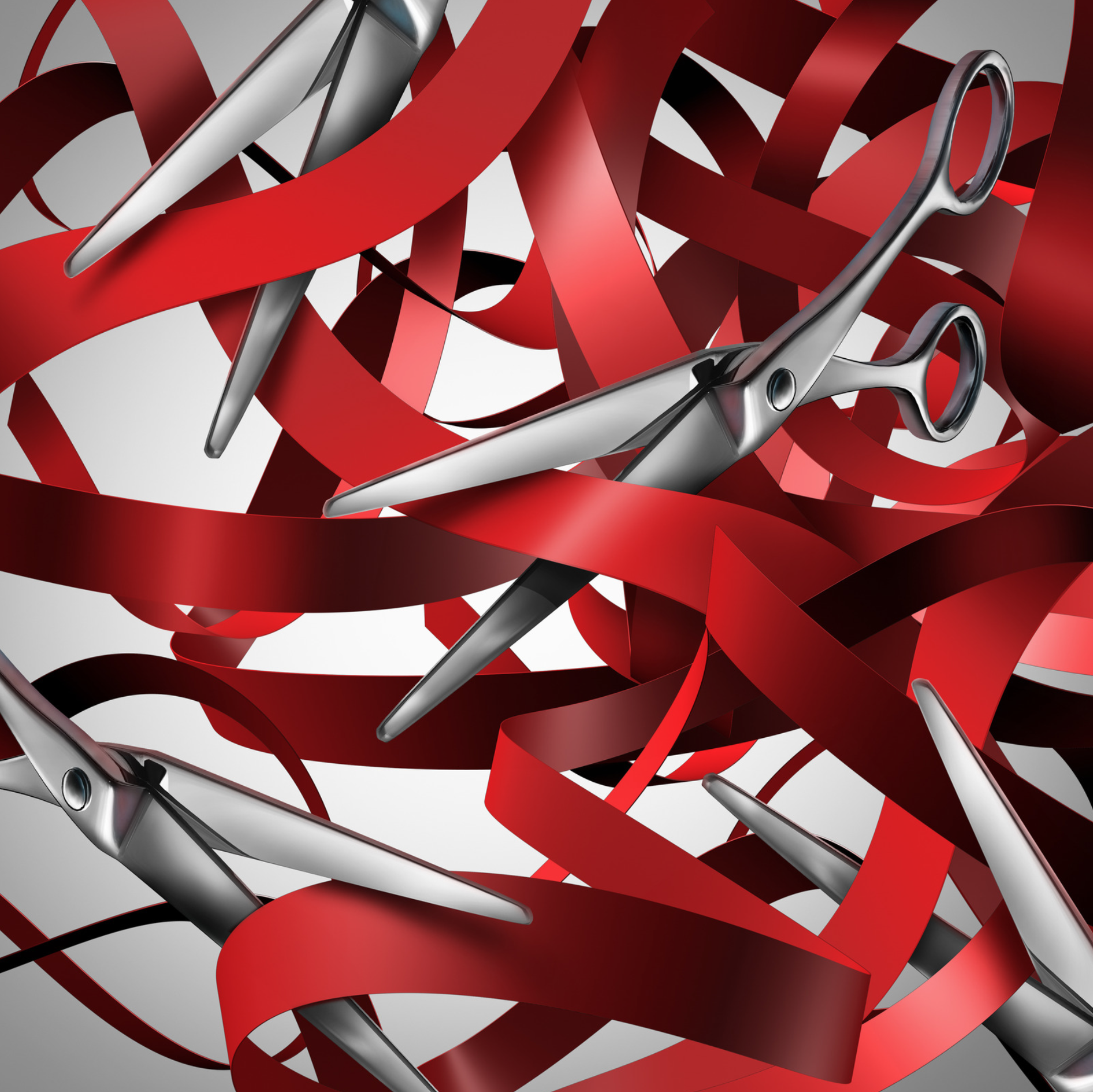 Prime Minister Scott Morrison has vowed to slash government red tape to unlock investment and opened the door to industrial relations reform, challenging business to make the case for change and to deliver "shared gains" for workers and employers.
In his first major domestic policy speech since winning the election last month, the Prime Minister will rebuff criticism his government lacks a reform agenda, also outlining plans to overhaul the vocational training system and embrace technology to deliver greater competition in banking, insurance and utilities for consumers.
Declaring his task is to get consumers and businesses "off the economic sidelines", Mr Morrison will also ratchet up pressure on Labor to back the full $158 billion income tax cut package, which would deliver an immediate boost to the economy the equivalent of  two interest rate cuts.
In the wake of pleading from the Reserve Bank that monetary policy alone was not enough to drive growth, Mr Morrison will say that regulatory and bureaucratic barriers that stop businesses investing need to be lifted to "provoke the much needed 'animal spirits' in our economy".
With the Coalition gun-shy on workplace reform since the backlash against WorkChoices in 2007, Mr Morrison will tell the West Australian Chamber of Commerce and Industry new Industrial Relations Minister Christian Porter will take a "fresh look at how the system is operating and where there may be impediments to shared gains for employers and employees".
"Any changes in this area must be evidence-based, protect the rights and entitlements of workers and have clear gains for the economy and for working Australians," Mr Morrison will say,according to speech notes.
"We would expect business organisations such as yours to build the evidence for change and help bring the community along with you too."
Mr Morrison will also outline a philosophical shift in how the government tackles regulation, empowering business to identify the changes it wants to encourage investment as part of a review led by one of his key confidantes, junior frontbencher Ben Morton.
"Removing what governments identify as excessive or outdated regulation is one thing. Whether we are really focusing on the barriers that matter to business in getting investments and projects off the ground is another," Mr Morrison will say.
"By focusing on regulation from the viewpoint of business, we will identify the regulations and bureaucratic processes that impose the largest costs on key sectors of the economy and the biggest hurdles to letting those investments flow.
"Step one is to get a picture of the regulatory anatomies that apply to key sectoral investments. Step two is to identify the blockages. Step three is to remove them, like cholesterol in the arteries."
Mr Morrison will say he has told public service chiefs he wants a new mindset in respect to investment, highlighting how the growth of red tape had resulted in Gina Rinehart's Roy Hill requiring 10 years to complete 4000 approvals.
"There is a clear need to improve approvals time frames and reduce regulatory costs, but in many cases regulators are making things worse," he will say.
"While reducing taxes has had a major impact in the United States, it was actually the Trump Administration's commitment to cutting red tape and transforming the regulatory mind set of the bureaucracy that delivered their first wave of improvement in their economy."
Mr Morrison will also put the states on notice not to delay infrastructure projects, which he will warn will lead to more congestion and greater costs, saying project delivery will be a focus of COAG in August.
Acknowledging the vocational training sector had not kept up with the skills demands of a changing economy, Mr Morrison will say reform of it will also be a COAG priority.
The Prime Minister will also try to regather lost momentum on the government's innovation agenda, highlighting the gains from the looming introduction of legislation to introduce Open Banking and creating a Consumer Data Right.
The data right will make it easier for consumers to get tailored support by sharing their financial information with third-party providers.
"More informed customers will put pressure on the financial services sector to become more efficient, affordable, innovative and competitive," he will say.
"While we are starting with banks, we hope to in time expand this choice to multiple sectors, for things like phone and internet providers, your health and car insurance or your energy bill. It will lead to better prices and more innovative products and services."
Mr Morrison will say international risks have increased over the first half of the year although the global economy was "relatively sound".
"Protectionist sentiment and trade conflict, especially between China and the US, is weighing heavily on global confidence and here in Australia as well. The uncertainty regarding Brexit is also not helping, although the impact of this on Australia is quite muted," he will say.
"The unfolding of all of these events are own goals for the global economy as the broader consensus points to the fundamentals of the global economy being relatively sound, in the post GFC environment."