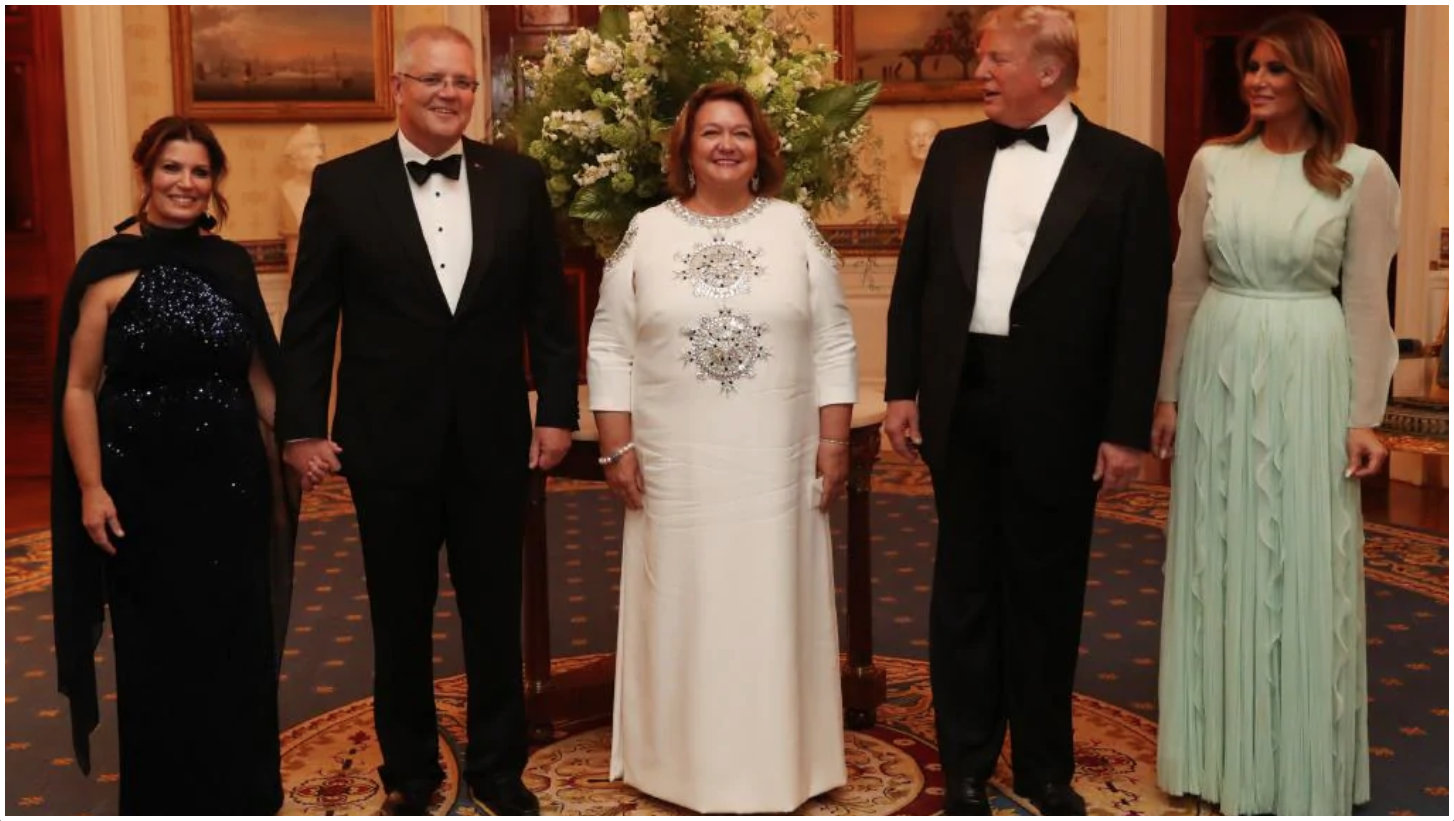 Article by Andrew Hough, courtesy of the Weekly Times, Group image by Adam Taylor.
Donald Trump, Scott Morrison spruik mission to the moon and beyond.
Donald Trump and Scott Morrison believe they've hammered out a deal that will see the Adelaide-based Australian Space Agency work to send the US back to the moon. And then to Mars.
US President Donald Trump wants to use a new agreement with Australia for moon landings by 2024 as a launch pad for a bold mission to Mars, he revealed at the first White House meeting with "man of titanium" Scott Morrison.During the Prime Minister's official US state visit, the Australian Space Agency, based in Adelaide, has thrashed out a new deal to help NASA's mission to the moon within five years.Asked by News Corp Australia in the Oval Office about the new 2024 mission to the moon, the President replied the US Space agency's program was "tremendous"."If you look at our facilities, they were virtually closed up," he said.
"There was crabgrass growing on the runways. And now they're vital and, you know, we're doing, we're going to Mars. We're stopping at the moon. The moon is actually a launching pad. That's why we're stopping at the moon.
"I said, hey, we've already done the moon. That's not so exciting. They said, no, sir, it's a launching pad for Mars. So we'll be doing the moon but we'll really be doing Mars and we'll be, we're making tremendous progress."
The federal government will today announce a $150 million boost into local businesses and new technologies that will support NASA on its "inspirational campaign to return to the Moon and travel to Mars".
"We're backing Australian businesses to the moon, and even Mars, and back," the PM said in a statement ahead of a visit to NASA overnight.
 STATE DINNERS BRINGS OUT WHO'S WHO
Meanwhile, the worlds of politics, media and even sports collided as a stream of administration members from both countries, aides, politicians and even golfer Greg Norman headed outside for the open-air dinner.It is only the second such dinner President Trump has hosted for a foreign leader during his three years in office.
The 173 guests who joined them to dine al fresco in the historic Rose Garden included mining magnates Gina Rinehart and Andrew "Twiggy" Forrest and Australian astronaut Andy Thomas.Mrs Morrison wore a Carla Zampatti dress while the First Lady wore a J. Mendel aqua silk chiffon gown.
Guests sat at a mix of round and rectangular tables draped in alternating yellow and green tablecloths in tribute to Australia's national colours and dine on sunchoke ravioli, Dover sole and apple tart a la mode. Temporary flooring was laid over the grass.
Dinner centrepieces featured more than 2,500 yellow California roses and Australia's national flower, the golden wattle, while the garden itself will be decorated with white and yellow roses.
Yesterday before a series of bilateral talks at White House, the world leaders spoke publicly about the mounting tensions in the Middle East, as Mr Trump announced tough new sanctions and made a veiled threat of nuclear strikes.But they both urged restraint and downplayed any military action. Australia has so far agreed to a limited contribution to the US-led freedom of navigation operation in the Strait of Hormuz.In a chaotic 33 minute press briefing in the Presidential office, in the West Wing, the pair traded compliments and talked up their respective defence forces and economies.But as the PM's wife Jenny, and the First Lady Melania Trump, watched, it was a question about Mr Morrison's character, that drew laughter.
In reference to former president George W. Bush's "man of steel" label for John Howard — the last Australian leader bestowed a state visit — Mr Trump upped his metals when asked to describe Mr Morrison.
"I would say a man of titanium — titanium is much tougher than steel, he is a man of titanium," he told reporters.
"I think he is a nice guy. OK. A man of real real strength and a great guy."
The US has announced tough new sanctions against Tehran and its national bank — described as the "highest ever". — before announcing it would send military forces to the Gulf following attacks that has threatened oil supplies and petrol prices.
While Mr Trump said he was happy for a coalition, and said restraint was a sign of strength, he said the US was "in a class by itself".
He said: "We have the most powerful military in the world, by far. There's nobody close.
"As you know, we've spent tremendous and hopefully, and we pray to God, we never have to use it, but we've totally renovated and bought new nuclear.
"And the rest of our military is all brand-new. The nuclear, now, is at a level that it's never been before. And I can only tell you because I know, I know the problems of nuclear, I know the damages that, I know what happens.
"I think the United State has taken a very measured, calibrated approach to date," Mr Morrison said.
They also talked about the ongoing trade tensions with China, during which the President descried the economic power as a threat to the world in a sense because they're building a military faster than anybody — and frankly, they're using U.S. money". He said would only sign a trade deal in the US interests.
After the Morrisons watched a spectacular welcome on the White House South Lawns, Mr Trump said he wanted to travel to Australia later in the year for official business and some golf.
"Love to do it. Nothing more exciting than having it in Australia," he said.
The day also included meetings at the State Department and Pentagon.