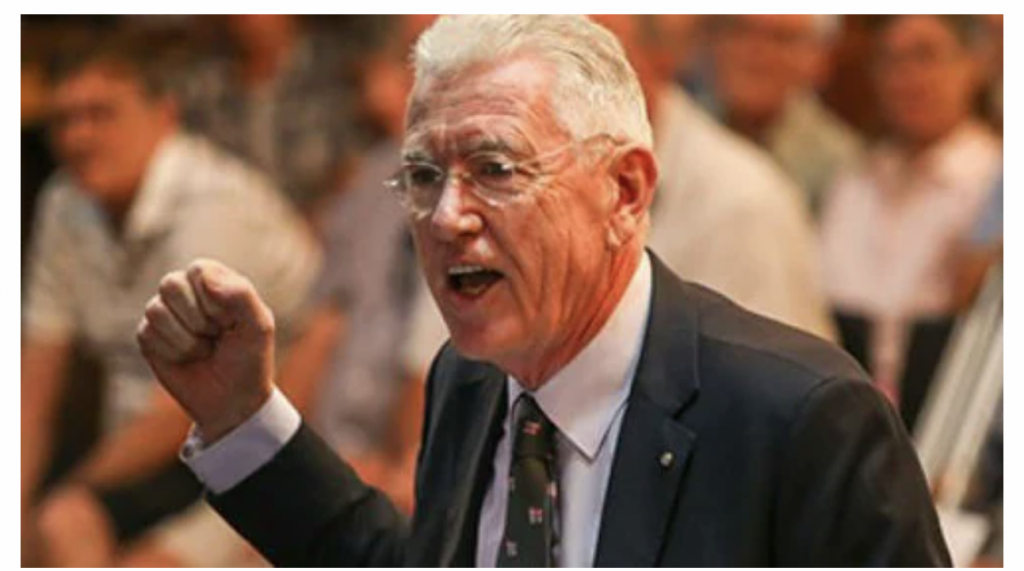 Article by Stephen Lunn courtesy The Australian.
The age pension must be redesigned to stop financially punishing older Australians who want to continue to work, a peak seniors group says.
National Seniors chief advocate Ian Henschke said something was wrong in Australia's pension system design when only 14.2 per cent of Australians aged 65 and over were in the workforce compared to one in four in New Zealand.
Especially at a time when there were looming critical workforce shortages, such as in the care economy, services sector, construction and agriculture, he said.
Mr Henschke urged the two main political parties to take to the 2022 federal election a policy to exempt employment income from the income test for pensioners with limited means.
"In New Zealand workforce participation among pensioners is a whopping 25 per cent. Here it is less than 3 per cent," he said.
"Part of the reason for this disparity is that Kiwis don't lose their pension when they work, they simply pay tax."
Mr Henschke said the tax on additional income earned beyond the pension made it financially fruitless to work more than one day a week.
"If you earn more than $240 a week, you lose fifty cents in the dollar," he said.
"That means a single pensioner can only earn $7800 a year before they start losing their pension.
"And if they earn more than $32,000, including the pension, then they pay tax as well."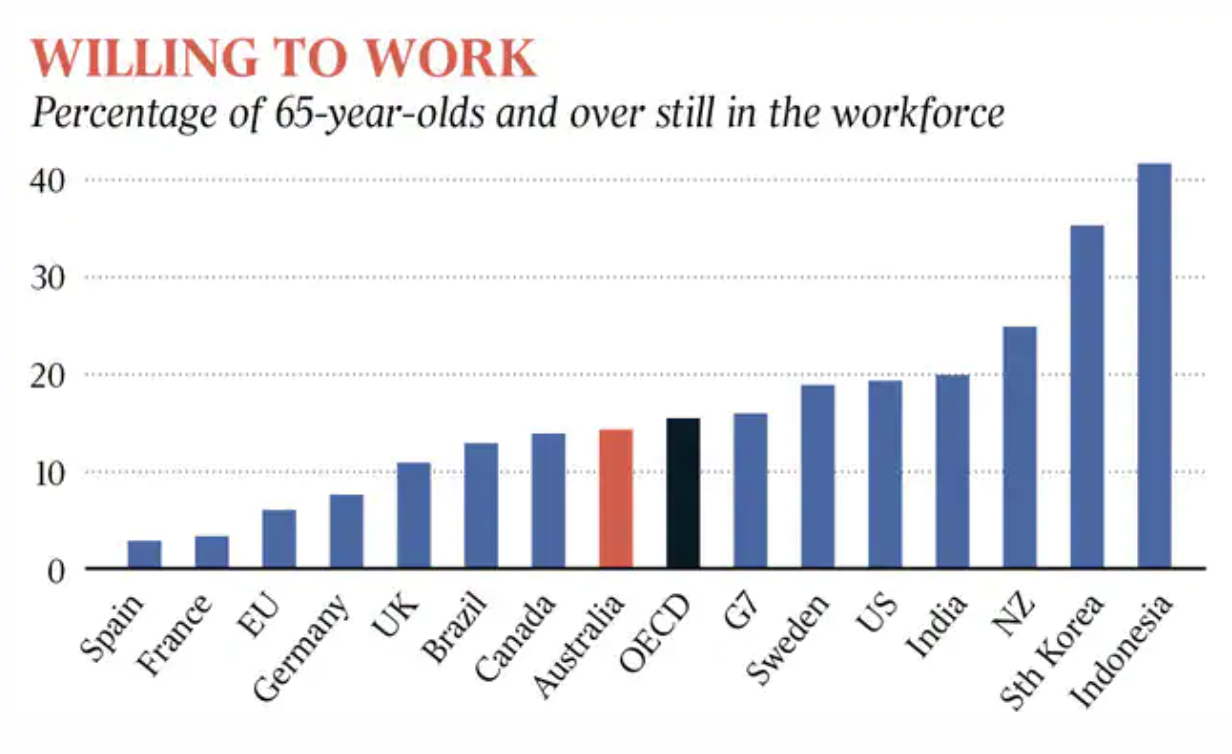 As life expectancy continues to increase, more and more years spent in retirement might not be an attractive option for many older people, along with the worry about how to maintain their standard of living for decades after leaving their employment.
Yet Australia is hardly leading the world in encouraging or supporting its older citizens to stay in work.
Australia is ranked 18 among 37 OECD countries for labour force participation of 55-64 year olds at 67 per cent, and is below average for people aged 65 or more.
And the dependency ratio (the proportion of working-age people to those over 65) is projected to fall from 4.0 in 2020 to 2.7 by 2060.
Yet a ready made, untapped workforce was being hamstrung by government policy, Mr Henschke said.
"There are almost four million retirees of which 2.6 million receive the pension," he said.
"If just 5 per cent more chose to work, that would be an army of 130,000 additional workers."
Already there are 108,000 people in Australia aged 60-69 (53 per cent women) who are not in the labour force but are not retired, Australian Bureau of Statistics data shows.
"If the government exempted work income from the income test for those with limited savings it would boost their income and savings in retirement, and boost the productivity of the nation," Mr Henschke said.
"We will nudge millions of Australians into, not out of, work."
The idea has support from business groups and figures.
Mining magnate Gina Rinehart said the change would help ease the nation's skills crisis.
"We are a supporter of the government changing its policy where pension arrangements are concerned, so that pensioners can work should they so choose, without onerous tax resulting from their decision to work," Ms Rinehart said.
Australian Chamber of Commerce and Industry chief executive Andrew McKellar said the government must raise the income threshold before pensioners are taxed on their work.
"There is an army of older workers, ready and willing to return to the workplace," Mr McKellar said.
"However, skilled aged pension recipients have very little incentive to re-enter the workplace.
"In raising the Work Bonus threshold, pensioners would be allowed the opportunity to earn more, while businesses who are struggling to find staff would have access to workers, filling thousands of job vacancies."