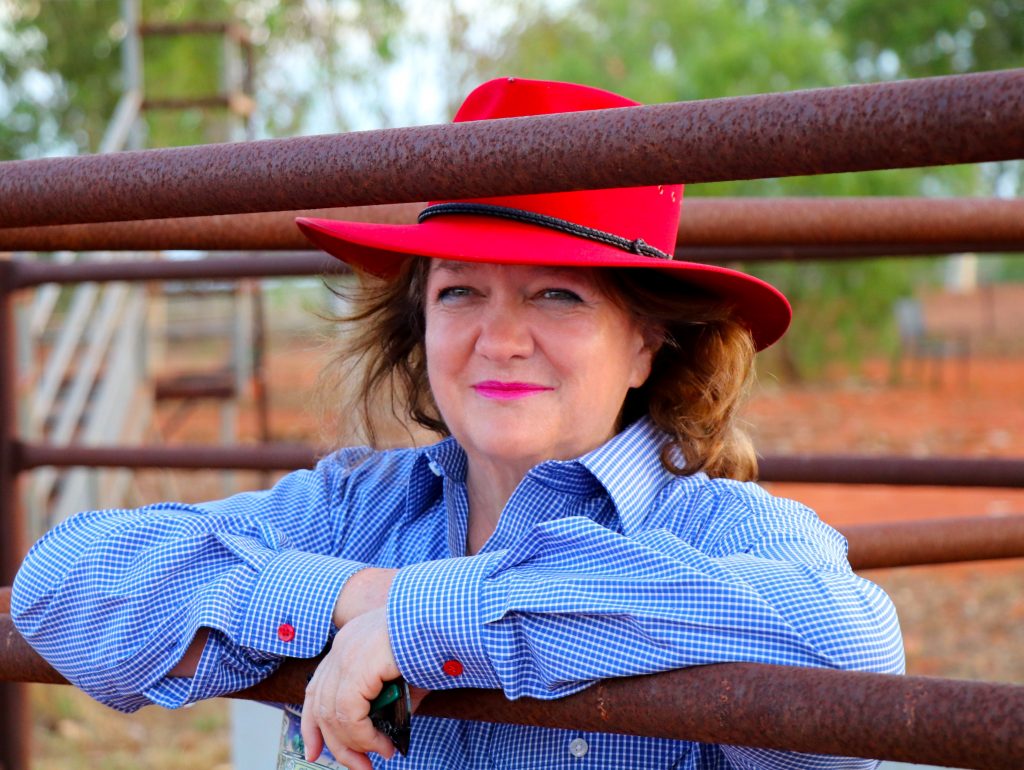 AFR Weekend, by Brad Thompson
20 Jan 2018
Gina Rinehart may be the owner of world's biggest full-blood and pure bred wagyu herd, but says she has no intention of hanging her hat on that title.
Mrs Rinehart's private company Hancock Prospecting is focused on building an even bigger and better quality wagyu herd through breeding programs and more acquisitions.
In an interview with AFR Weekend, the billionaire, 63, revealed that only financial commitments in iron ore mining prevented her becoming a major investor in agriculture earlier in her business career.
"I have long wanted to diversify from all my eggs in one basket… but with commitments to hold tenements and to pay back borrowings, this motivation had been on hold," she said.
Hancock Prospecting owns more cattle properties and associated production assets in its own right than through its majority stake in S. Kidman &Co.
The investment in agriculture in recent years, topping $1 billion when Kidman and a potash project in the UK are added, includes a string of wagyu assets.
"Why wagyu? It's because I believe in investing in good products and the wagyu we've acquired is at least some of not only the best in Australia but also the world," Mrs Rinehart said.
It is estimated that Hancock Prospecting now has about 15,000 fullblood wagyu cattle in Australia.
The numbers swelled just before Christmas with the acquisition of cattle and properties in western Queensland from veteran Australian wagyu producer Wally Rea.
The $40 million-plus purchase included thousands of cows and calves as Hancock
Prospecting continues to build its high-end 2GR wagyu brand.
The latest acquisition appears to have pushed Hancock Prospecting past the Australian Agricultural Company nationally and possibly to No. 1 globally in terms of full-blood and pure bred numbers.
However, industry observers admit comparisons are difficult and vary with how the wagyu name is applied to cross-bred cattle and in different jurisdictions.
Mrs Rinehart told The Australian Financial Review that Hancock Prospecting was not interested in who had the biggest herd.
"We're just wanting to maintain our truly excellent quality," she said. "What does impress me is that we have developed one of the world's best wagyu products, with demand in some of the best culinary environments in the world."
Hancock Prospecting's wagyu production is built around breeding and growing cattle in NSW and then fattening and processing them in Queensland. The company is also using wagyu bulls in a major cross-breeding program on its pastoral stations in Western Australia and the Northern Territory.
The 2GR brand was launched by Mrs Rinehart at the John Dee processing plant in Warwick, Queensland, less than 12 months ago with the loading of 12 tonnes of boxed beef bound for China Exports grew from a container load a month to a container load a week to Asian markets prepared to pay a premium, but more recently sales in Australia have steadily increased.
The brand's traction in the domestic market and the company's focus on local sales has surprised those who saw the business as solely focused on exports. Mrs Rinehart said there was strong demand for the 2GR brand in the Australian fine dining market "We are very pleased to be moving our 2GR wagyu into Australia's best restaurants, and would like to maintain this as a priority," she said.
"We are especially keen to sell our product in Australia and into the world's finest restaurants, including those in Asia, and our quality of product underpins this.
"There is no specific target for herd numbers and off-take, we are focused on continuing our leading quality and wanting to continue to invest in Australia assuming we can continue to be cost competitive internationally."
Mrs Rinehart said her family's involvement in the West Australian cattle industry dating back four generations gave her "some confidence to invest in the industry I was brought up in before mining".
The plans for the Kidman properties purchased with China's Shanghai CRED late in 2016 include major investments in infrastructure and technology, including the use of drones, communications upgrades and sophisticated cattle monitoring.
Mrs Rinehart said morale was high at the stations she visited before a Kidman board meeting in December, but some improvements had taken longer than expected to roll out "The station staff hugely welcome the investments we are making," she said.
"More board-approved investment will flow in 2018 to continue to improve the stations."