Article by Perry Williams courtesy of the Australian.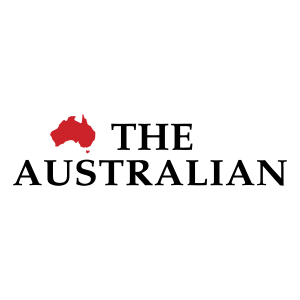 Santos has fired back at Andrew Forrest, saying the cost of green hydrogen from the billionaire's Port Kembla plant will be nearly three times higher than hydrogen sourced from the gas producer's Moomba hub in South Australia's Cooper Basin.
Dr Forrest, the founder and chairman of Fortescue Metals, savaged Santos and Woodside as "fossils" in June, saying they had a disgraceful track record on carbon emissions.
Santos has escalated a war of words arguing hydrogen from its Moomba hub will be far cheaper and zero emissions with carbon dioxide reinjected back into the original gas reservoirs underground.
Dr Forrest has proposed producing green hydrogen at Port Kembla.
"If we look at current prices in Australia, hydrogen made in Moomba from natural gas with carbon capture and storage would be about $14 per gigajoule before transport," Santos chief executive Kevin Gallagher told a Northern Territory resources conference on Wednesday. "Green hydrogen made at Port Kembla would be at least $38 per gigajoule before transport – a price Australian manufacturers could not pay."
Green hydrogen costs three times as much as that made from natural gas, according to the International Energy Association.
"The IEA report finds that natural gas with CCS is currently the lowest-cost production route for low-carbon or clean-burning fuels. This cost advantage is what positions hydrogen made from natural gas with CCS so strongly – and don't our opponents know it,"
Mr Gallagher said.
"The price is realistic and on the horizon can be competitive, whereas other types of hydrogen have a much longer lead time to become cost-competitive."
A major study to be released by consultancy Wood Mackenzie on Thursday confirms the current costs of green hydrogen production are typically more than three times higher than those of blue hydrogen. Still, it expects price parity by 2030 and said ultimately both types of the fuel would be needed to hit decarbonisation goals.
"The reality is that the world needs both to achieve the required pace of global decarbonisation.
Blue hydrogen production has a scalability advantage over green hydrogen at present and can already be developed in the requisite volumes, though lead times are longer," WoodMac vicechairman Gavin Thompson said.
"Most proposed projects are currently a combination of the two. A blue hydrogen exporter in Australia or the Middle East, for instance, could establish a market position while expanding into green hydrogen as costs decline over time and capacity becomes available. Producers could thus build out their low-carbon hydrogen supply chains as green hydrogen becomes more competitive over time."
Low-carbon hydrogen could account for around a third of the seaborne energy trade in a net zero 2050 world, according to WoodMac, with global demand to increase between two and six-fold by 2050 under several of the consultancy's scenarios.
Australia and the Middle East are among the best placed to develop major export industries for hydrogen amid a 50-fold increase in announced global green hydrogen projects in the last year alone.
"Australia, in particular, stands out from the crowd in its track record of exporting a diverse set of natural resources and minerals, sheer physical scale, solar and wind resources and substantial potential for large-scale carbon capture and storage," WoodMac research director Prakash Sharma said.
Separately, plans for the development of the NT's Beetaloo gas basin have taken another twist after APA signed a plan with Empire Energy for new pipeline routes to move supplies around the region. The scheme will see the duo promote a "common user" model with a northern strategy involving expansion of the Amadeus gas pipeline through to Darwin and an eastern strategy taking in a new pipeline between Amadeus and Carpentaria at Mt Isa, helping ease a forecast gas squeeze in east coast markets.
Competing NT pipeline proposals include a $1bn-plus gas facility backed by Macquarie that aims to deliver Northern Territory supplies to east coast manufacturers and a $6bn plan by pipeline giant Jemena to open up vast Beetaloo gas reserves.
A major carbon capture hub is also being considered outside Darwin backed by the CSIRO, Woodside, Santos and Origin Energy.