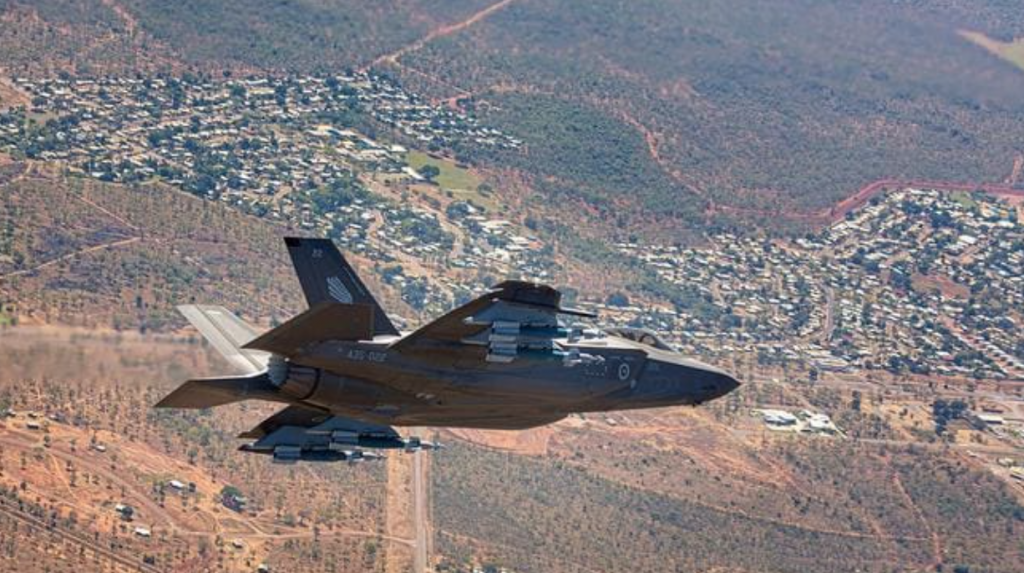 Article by Ben Packham courtesy of the Australian.
The federal government has ­relocated four F-35A Joint Strike Fighters to RAAF Base Tindal, southeast of Darwin, putting the nation's most advanced combat jets on the frontline of Australia's northern approaches.
The fifth-generation multi-role fighters will take over from now-retired F/A-18A/B Classic Hornets, with 16 of the aircraft due to be based at Tindal by ­December 2023.
Defence Minister Peter Dutton said the RAAF's 75 Squadron would operate the jets from the strategically important location, which has become a defence and US engagement hub.
"The Tindal-based F-35As will assure the ADF's ability to deter or defeat threats to Australia's interests and strengthen our ability to project potent air power into Australia's immediate region," Mr Dutton said.
The move comes amid a $1.7bn upgrade to RAAF Base Tindal, to harden its facilities, ­extend its runway, increase fuel storage and improve on-base ­engineering services.
Mr Dutton said the improvements would help to "increase the reach of our air force capabilities in the Indo-Pacific", and strengthen the base's ability to host US aircraft.
He said industry co-operation with F-35 prime contractor Lockheed Martin and engine manufacturer Pratt & Whitney would ensure Tindal was set up for long-term maintenance of the aircraft.
Three Northern Territory companies – Fuel Calibration Services, RGM Maintenance and Territory Instruments – had also joined Lockheed Martin's global supply chain, he said.
"These companies will help sustain the F-35A capability for many years, creating long-term economic benefit in the Northern Territory," he said.
The upgrades will support ­deployments of large aircraft such as the RAAF's KC-30A multi-role tanker transports.